The craft of writing thrillers: Ashwin Sanghi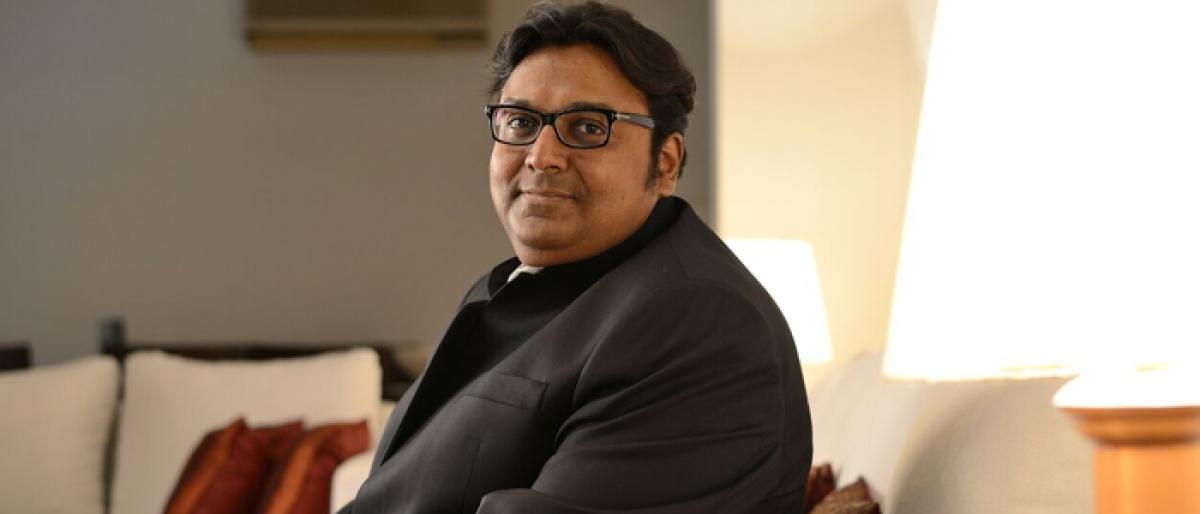 Highlights
The much popular author Ashwin Sanghis first book received 47 rejection letters They are just from publishers and literary agents I am not even counting those many others who never got back, shares the author looking his usual unassuming self during one of his recent visits to the city of Nizams
The much popular author Ashwin Sanghi's first book received 47 rejection letters. "They are just from publishers and literary agents. I am not even counting those many others who never got back," shares the author looking his usual unassuming self during one of his recent visits to the city of Nizams.
His first book, a historical fiction and a thriller 'The Rozabel Line' is a fictional account of Jesus Christ having survived the crucifixion and settled down in Indian based on the legend of Rosabel Shrine in Kashmir. I stopped looking at the reviews of my book after my first book, he relates, "For my first book, one of the reviewers mentioned – Ashwin Sanghi wrote a good book, but it could have been shorter.
It should have stopped at the 10th page. I initially thought I was not cut out to be a writer. But, later I realised that it is creative work and you cannot expect everyone to have the same view. To some Rosabel…was a great read, who thought it was well researched etc, these readers thought 'Sialkot Saga' is like a Bollywood film and vice versa."
"I am like this craftsman improving upon his craft hoping I am five per cent better with each work, knowing well that I can't be 100 per cent perfect and hoping majority will like what I write," he adds.
Ashwin Sanghi does extensive research for his books, almost a year of research and another year of writing the book – he takes at least two years to write books like the Krishna's Key and Chanakya's Chant or the latest one in the Bharat series – 'The Keepers of Kalachakra'. "I have been able to take out only five books. Research, interviews, meeting people and travelling for the same takes up one full year. The second stage is writing. If you see at the end of my books I give 15 – 20 pages of source material to tell you Ashwin has not made it up. I want the reader to go and search for the original source."
All his books in the Bharat Series beginning with Rosabel till the recent one 'The Keepers of Kalachakra' have been published by Westland Publishers and enjoy varying degrees of success. His '13 Steps…' series starting with '13 Steps to Bloody Good Luck' are fairly easy to read and the author too has taken a far less time to finish but are extremely successful as well. His first book, 'Rosabel Line' got critical acclaim but was not a best seller. He had to wait for 'Chanakya's Chant' to bring him name and fame.
In today's times when faith is the mother of all controversies; does it mar the writing style especially when his books retell history and mythology in the contemporary context. "When you write about theological faith, personal faith, religion, history – that is where you have to tread a very fine line of approaching the subject with a sense of respect that will show up in your writing. The other important part is also the research. You can't be shoddy in your writing," he says.
Apart from this if you focus on the after effects of your writing and if you begin with the worry that what you write may be misinterpreted, you wouldn't be able to write a book," he asserts. Currently, Ashwin is working on the research for his next book in Bharat Series, and he reveals, "It is going to be based on the kingdoms of the South."