Railways aims at egg freight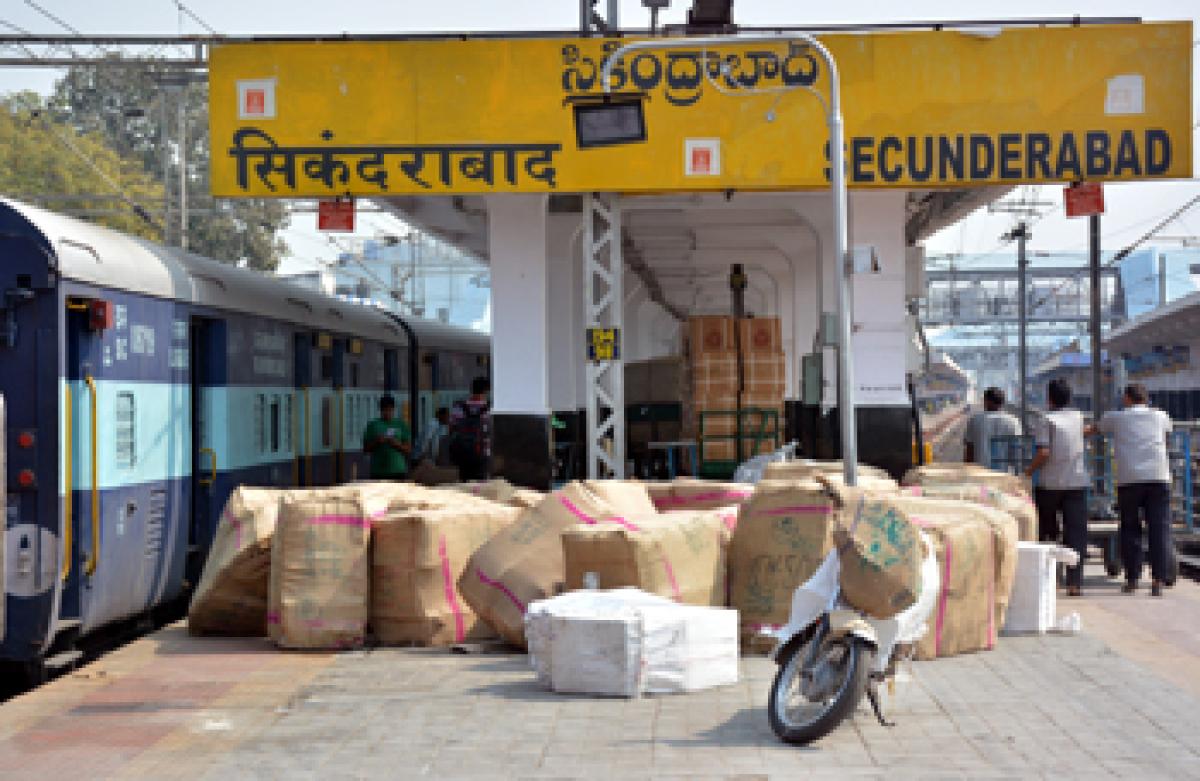 Highlights
It is three years now since loading of eggs on railway from Anaparthi in East Godavari to various parts of the country stopped.
Badly hit by the daunting situation in core sectors such as iron ore, cement and coal, the South Central Railway, is now looking at poultry business to enhance revenues
Hyderabad: It is three years now since loading of eggs on railway from Anaparthi in East Godavari to various parts of the country stopped. The reasons for poultry merchants looking to road transport include multiple handling, breakages, porters' inability to handle fragile goods, air-tight rail wagons that are detrimental to eggs and issues of last mile connectivity.
Railways can carry 60 lakh eggs at a go in one rake which comprises 15 parcel vans
If the 60 traders get-together and export eggs to UP at one go, they could save 30% of the cost when compared to road
At present, the movement of goods is being done by Rajdhani scale, but if a whole rake is booked the cost could come down 50%
SCR has two parcel train loading points at Cherlapally and Sanatnagar from where the poultry products can be loaded
While iron ore, cement and coal have always been the mainstay for the railway behemoth in the freight sector, Telangana is a major hub in the country for poultry products and could become a major revenue earner for the Leased Luggage Compartment (LC) and it is this sector that SCR is now looking to explore.
In a recently conducted review meeting the SCR, GM Ravindra Gupta advised the officials to formulate strategies to attract poultry merchants to utilise railways for transport of poultry products. Every day, 1.5 crore table eggs are exported from Hyderabad to cities such as Kanpur, Allahabad, Lucknow and Varanasi all by road, but poultry merchants are not utilising rail network.
A small consignment of 1.5 crore hatching eggs are being sent by rail per month. Vispi R Batliwala, general manager, National Egg Co-ordination Committee (NECC) says, "Last-mile connectivity and multiple-handling are two major issues that come in the way." Railway officials are now mulling to woo poultry merchants with attractive tariff.
Papi Reddy, Chief Commercial Manager, SCR, says, "We are keen on tapping poultry industry and realise the potential." B S Christopher, Deputy Chief Commercial Manager, (Freight Services), SCR says, "We wish to bring all poultry merchants on board. Today 1.5 crore table eggs are transported daily from different points from Hyderabad. SCR has the capacity to transport 60 lakh eggs at one go provided all merchants come on board."
He further adds, "The way forward is the hub and spoke system where the goods are unloaded at a point and distributed to smaller cities and towns just as is the case of mangoes. Ramesh, a poultry merchant from Ranga Reddy, says, "It would be difficult to get all traders to come together as they would not like to disclose their contacts and also if the Railway could collect the eggs from the farms there is a possibility."
In the meanwhile, the rail authorities are rethinking and strategising to get the poultry industry on board. The only way is to get all merchants to come together and load the goods at one place. The road or is it the rail tracks are clear. If the authorities manage to bring all merchants on board it could be a game changer.