TRS MP Kavitha: NDA Govt not supportive of Telangana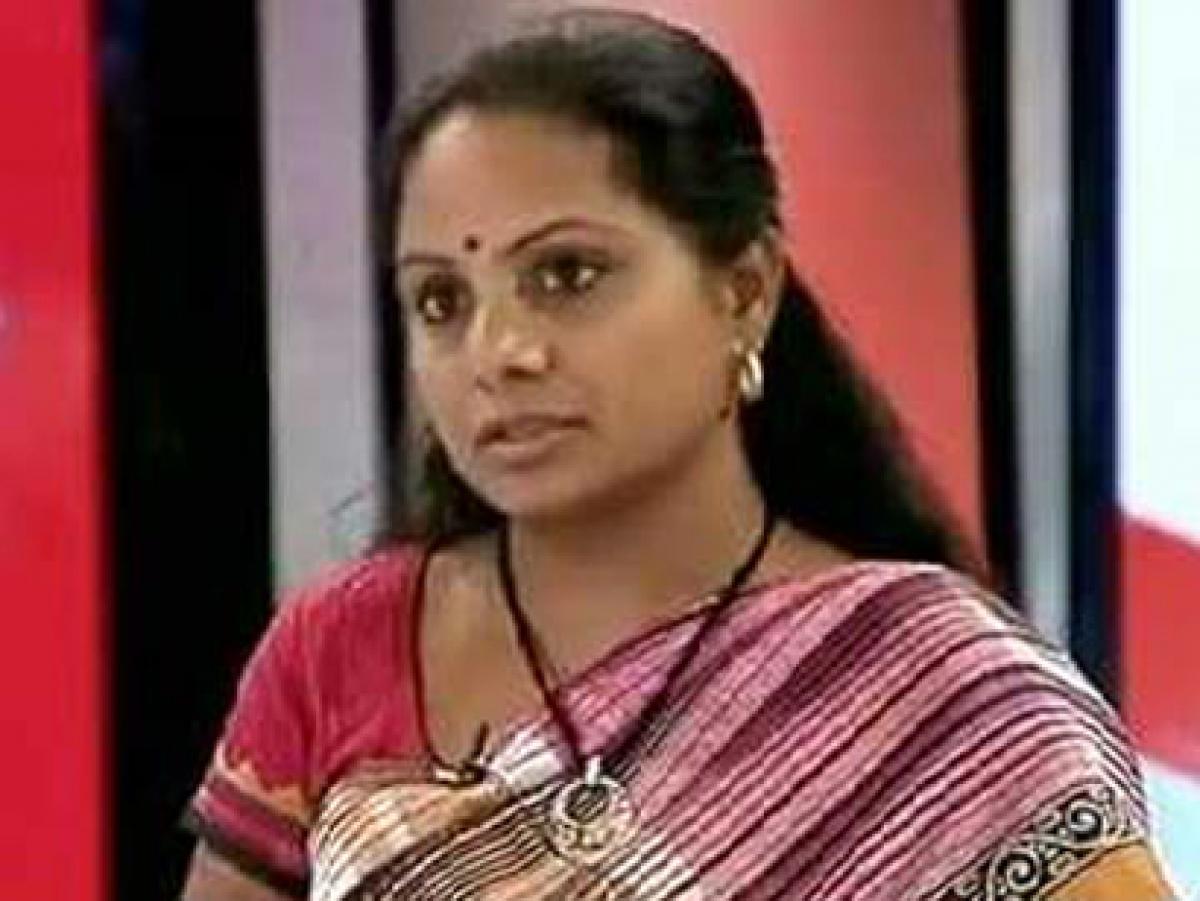 Highlights
The NDA government is not supportive of Telangana and the new State is forced to fight for its rights, said TRS leader Kalvakuntla Kavitha as she expressed hurt over Prime Minister Narendra Modi not paying a single visit since assuming charge. They have not been very supportive of the new state, said the Nizamabad Lok Sabha member, also daughter of Chief Minister and Telangana Rashtra Samiti (TRS)
Hyderabad: The NDA government is not supportive of Telangana and the new State is forced to fight for its rights, said TRS leader Kalvakuntla Kavitha as she expressed hurt over Prime Minister Narendra Modi not paying a single visit since assuming charge. They have not been very supportive of the new state, said the Nizamabad Lok Sabha member, also daughter of Chief Minister and Telangana Rashtra Samiti (TRS) supremo K Chandrasekhar Rao.
Kavitha said, "The fact that Modiji has not even visited Telangana once...maybe it shows his understanding...or I don't know...the (lack of) intention of developing the new state." Referring to Modi visiting many foreign countries, Kavitha said, "Yes. Developing relations with other countries is important. But our own states are also equally important, especially new states like Andhra Pradesh and Telangana. Both deserve special attention from the Central government. Telangana is forced to fight for its rights even on minor issues. It does not feel good because state, as a constitutional body, deserves certain kind of respect. I don't think even Andhra Pradesh is getting that kind of respect. The Centre did not deliver on its promise to bifurcate the High Court. National project status was not granted to Pranahita Chevella water project. Thirdly, we had asked for industrial incentives...that never happened."
She said in the first Presidential address in 2014 there was not even mention of creation of the new State (Telangana). We objected. Since then, till date, we had to fight for everything. In Parliament also, the Government never used to give separate data on Telangana. After persistent efforts of state MPs, now the government has slowly starting giving it, she said. Apart from that, there are many promises in AP Reorganisation Act, 2014, which are never even touched upon. It's a different story, Kavitha said.