Telangana EAMCET on May 2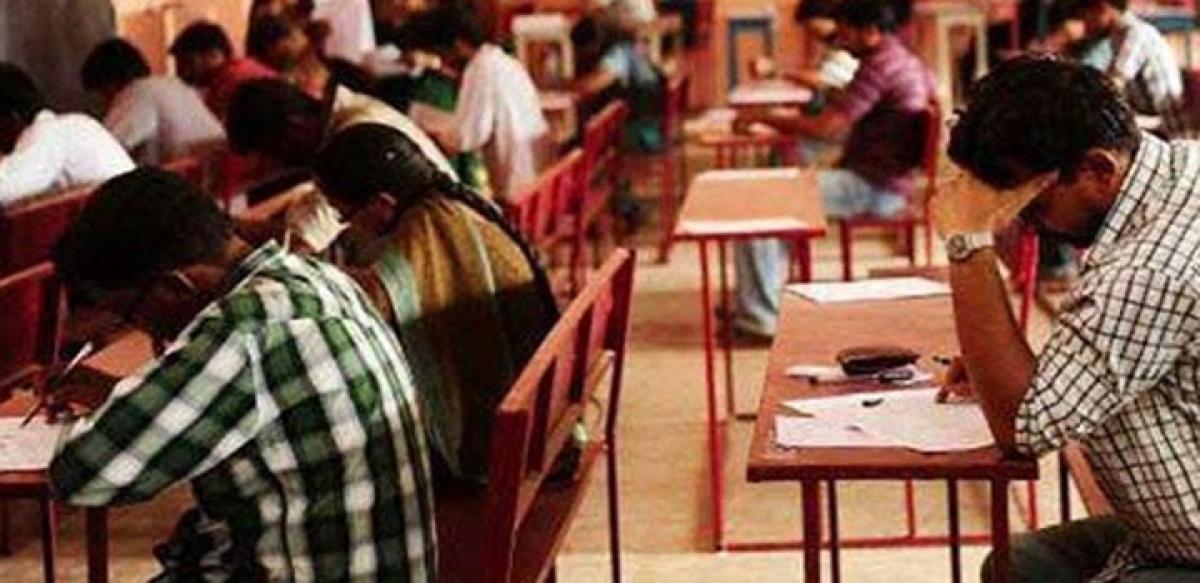 Highlights
Telangana EAMCET 2016 would be conducted on May 2. Candidates can submit applications online from February 28 to March 28. They can make corrections, if any, between April 3 and 13. Releasing the EAMCET 2016 schedule here on Wednesday, Telangana State Council of Higher Education Chairman Thummala Papi Reddy said a notification would be issued on February 25. Candidates can download their hall tick
Hyderabad: Telangana EAMCET 2016 would be conducted on May 2. Candidates can submit applications online from February 28 to March 28. They can make corrections, if any, between April 3 and 13. Releasing the EAMCET 2016 schedule here on Wednesday, Telangana State Council of Higher Education Chairman Thummala Papi Reddy said a notification would be issued on February 25. Candidates can download their hall tickets from April 24 to April 30.
Applications would be accepted with a late fee of Rs 500 before April 3, Rs 1000 fine before April 13, Rs 5,000 fine before April 22 and Rs 10,000 late fee till April 29. The engineering examination would be held for three hours from 10 am to 1 pm while medicine and agriculture examinations would be conducted from 2.30 pm to 5.30 pm, he said.
Papi Reddy said the key would be announced on May 3 and objections accepted by May 9. The ranks would be announced on May 12. It was decided to collect Rs 250 fee for SC and ST applicants while other categories would have to pay Rs 500. Government has made elaborate arrangements for EAMCET-2016 examinations, he said.