Telangana aims at 15 per cent growth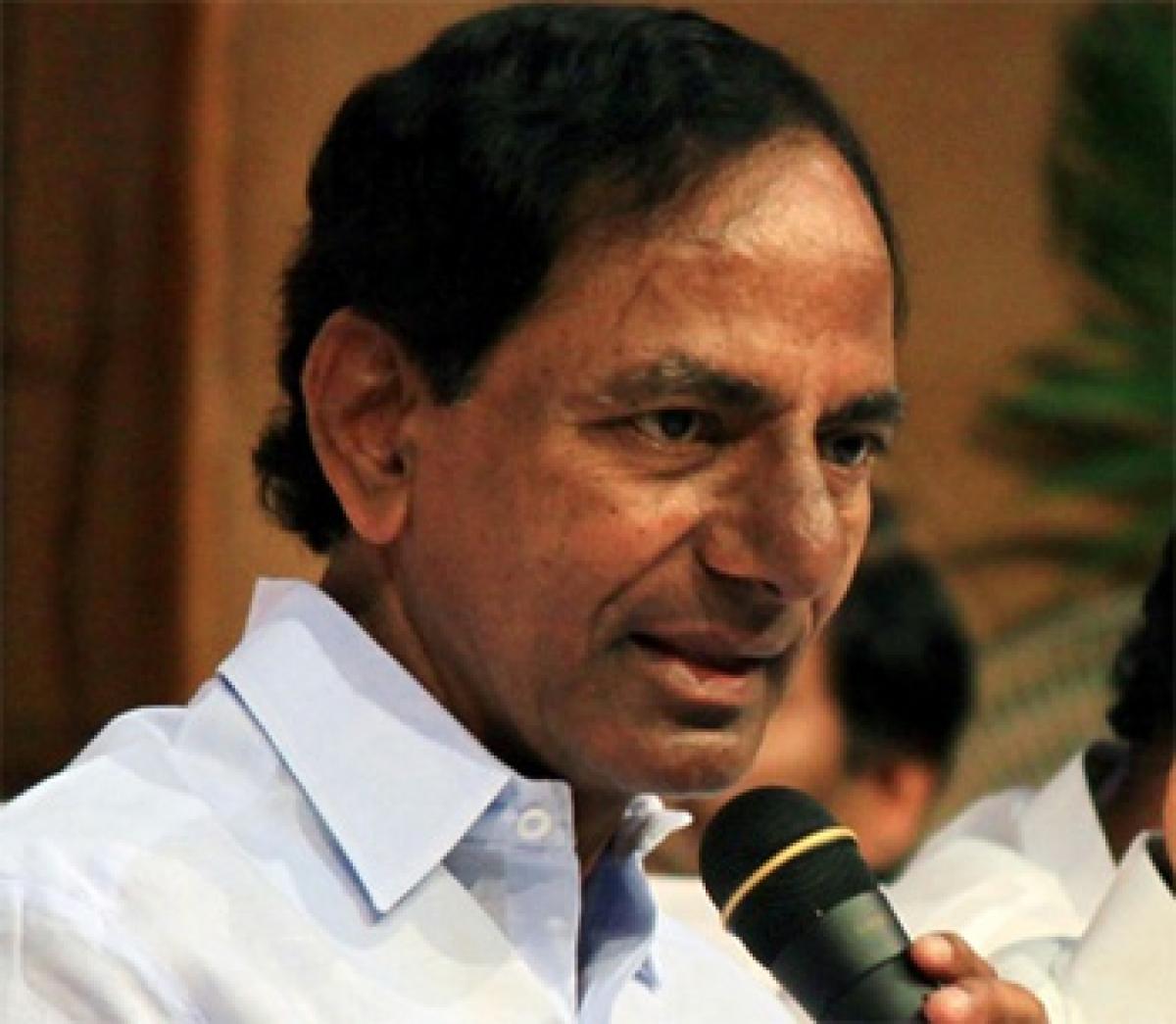 Highlights
Even though agriculture is in distress, Telangana government has promised to usher in an era of unprecedented prosperity for all by targeting a growth rate of 15 per cent in 2016-17, following rapid strides in IT, industries and the services sector.
​Hyderabad: Even though agriculture is in distress, Telangana government has promised to usher in an era of unprecedented prosperity for all by targeting a growth rate of 15 per cent in 2016-17, following rapid strides in IT, industries and the services sector.
Governor E S L Narasimhan stated this in his address to the joint session of Assembly on the first day of the budget session on Thursday.Listing out programmes and schemes of the government in the last 22 months, he said, "My government is striving hard to usher in an era of unprecedented prosperity for all in the state and is targeting to achieve a growth of 15 per cent in GSDP in 2016-17, to make Telangana the number one state in the country through these schemes."
Narasimhan said that the state recorded commendable progress in all sectors. "The state's economy is expected to grow at 11.7 per cent in 2015-16 as per the advanced estimates of the state's gross domestic product as against the projected national growth of 8.6 per cent. Telangana's GSDP is estimated to be Rs 5.83 lakh crore in 2015-16 at current prices which marks an important milestone in the growth of state economy," he said.
Narasimhan said that the primary sector like agriculture and allied activities is likely to register a meager growth of 0.8 per cent due to adverse seasonal conditions, and industrial sector is likely to grow at 8.3 per cent and service sector is likely to grow at 14.9 per cent.
He told the legislature that the industry sector was expected to grow at 11 per cent in 2015-16 which would put Telangana in the league of fastest growing industrialised states. He said that through 'Mission Bhageeratha', government fixed a target of providing tapped drinking water connection to 6,100 villages and 12 municipalities by December 2016.
The project has been planned to draw water from dependable sources to supply to every household in Telangana 100 LPCD (liter per capita per day) of treated water in rural and 135 LPCD in municipal and 150 LPCD in municipal corporation areas. The governor said that 10 per cent of the water would be earmarked for industrial use for rapid growth of the sector.
Further, through this scheme, broadband connectivity through fiber cables would be provided to each household in the State, the governor said.The governor said 6,000 tanks out of 8,200 tanks were restored under phase-I of Mission Kakatiya and government plans to restore 9,000 tanks in the second phase.
He said that in the combined state, most of the major irrigation projects proposed for Telangana remained only on paper, as these were embroiled in inter-state disputes and forest clearance problems.Stating that 'Water to the fields of every farmer' was going to be the cornerstone for the irrigation sector, he said government had taken up redesigning of irrigation projects in the state. He described the recent agreement between Telangana and Maharashtra on sharing River Godavari water as historic.
He said that un-interrupted power supply throughout 2015-16 was one of the greatest success stories and a matter of pride for government. Nine-hour power supply to agriculture would be provided during the coming year and also uninterrupted power in 2016-17. Additional capacity, including solar power, would take the total installed capacity in the state to 23,912 MWs in the next three years.
He said that a total financial closure to the extent of Rs 91,500 crore was already achieved for the state generating unit, TSGENCO, Singareni Collieries Co Ltd, NTPC and solar generating units.In the farm sector, governor said that government has been implementing the loan waiver scheme in a phased manner and added that 75 per cent of the loan waiver of Rs 17,500 crore would be completed this year.
Narasimhan said government had accorded clearances to more than 100 units through its industrial policy TS-iPASS, including those belonging to reputed corporate groups. In order to meet the growing demand in the aerospace and defence sector, government decided to set up three aerospace parks.
He said that rapid progress was made in finalising the Pharma city, a one of its kind and largest pharma park in the country for APIs and formulations. The phase-I of Medak National Investment and Manufacturing zone would be ready in the coming year. Government would also have the largest textile park and clusters in the textile sector in Warangal, he said. Governor said that soon four top most IT companies of the world would set up large development centers outside of US in Hyderabad. IT sector recorded huge exports of Rs 68,258 crore through 1,300 IT units, including 500 global companies, which shows 16 per cent growth.
He said that close to 40,000 out of the 75,000 engineering graduates were provided skill development training by TASK (Telangana Academy for skills and Knowledge) this year.He said that government would provide four-lane connectivity to all district headquarters from the state capital and two-lane roads to all mandal headquarters with a total length covering 15,000 km, including 358 new bridges.
Government would install one lakh CCTV cameras in Hyderabad under the public safety measures (enforcement) Act. The world class police command control center would have facilities for centralised monitoring of these CCTV cameras through data analytics. The SHE Teams would be extended to all the districts in the State.
He said that government during the last 21 months launched several flagship programs including 2BHK, Shadi Mubarak, Mission Kakatiya, Mission Bhageeratha and Food Security etc. He said that as part of welfare of minority community, 70 new residential schools would be started in the state.
He said that government sanctioned 60,000 houses under 2BHK scheme and added that during 2016-17 one lakh houses in GHMC and one lakh in other parts of the state would be sanctioned. He said four new super specialty hospitals would be set up at different locations in the city and government would send a delegation to Sri Lanka to study health care infrastructure development through public-private partnership.