Centre neglecting Telangana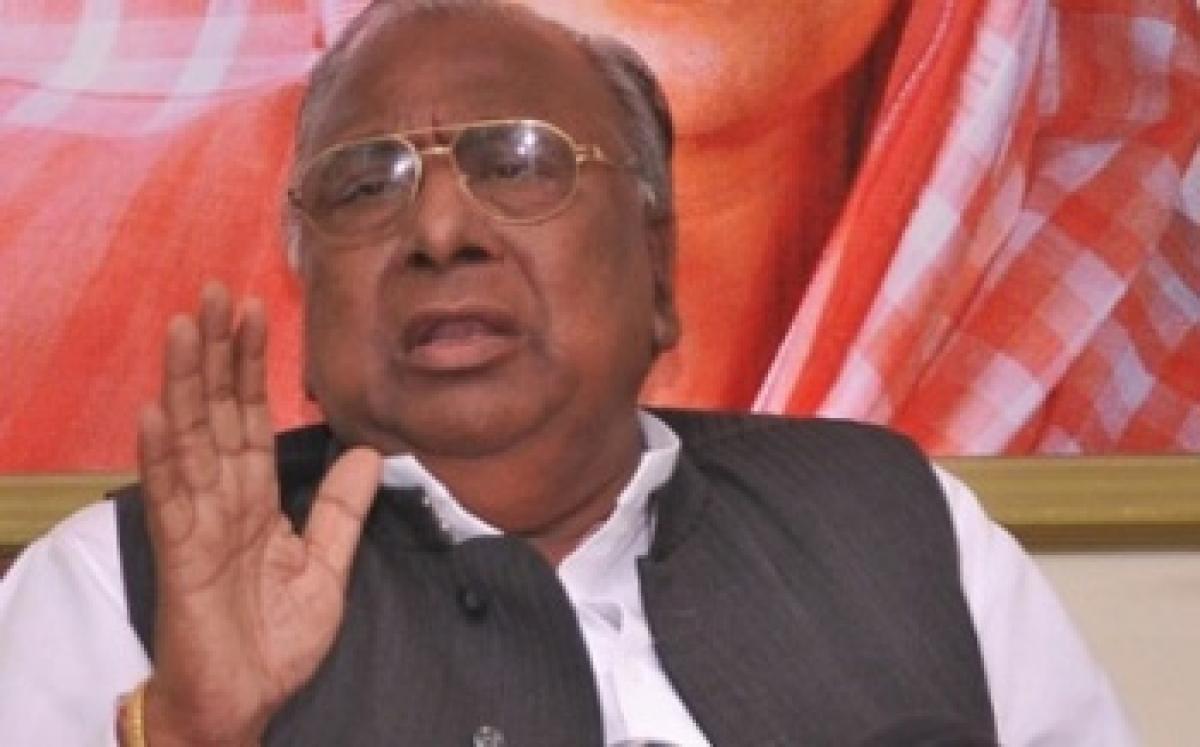 Highlights
Congress member of Rajya Sabha, V Hanumantha Rao, here on Thursday lashed out at the Centre for neglecting the cause of Telangana after bifurcation of AP and concentrating only on the development of Andhra Pradesh.Speaking to the media here today he said though as a Congress leader from Telangana he always welcomed the development of the neighbouring Telugu State, it was hurting to see Telangana s
​New Delhi: Congress member of Rajya Sabha, V Hanumantha Rao, here on Thursday lashed out at the Centre for neglecting the cause of Telangana after bifurcation of AP and concentrating only on the development of Andhra Pradesh.Speaking to the media here today he said though as a Congress leader from Telangana he always welcomed the development of the neighbouring Telugu State, it was hurting to see Telangana suffer in the hands of the Centre.
There was no matching list of developmental projects sanctioned to Telangana compared to Andhra Pradesh and the very long list of benefits that accrued to the latter as read out by the Parliamentary Affairs Minister, M Venkaiah Naidu, the other day in the House, went to prove that Telangana was losing out.
He urged upon the TPCC to plan a protest rally in New Delhi during the Budget session in April to put pressure on the Centre to extend similar benefits to AP. Be it in the sanction of educational institutions, infrastructure development or allocation of funds, Telangana lagged behind AP.
The AP Reorganization Act, 2014 envisaged equitable development in both the states and all parties must come together and fight against the injustice done to Telangana, he added.Pointing out that the Telangana Congress MPs extended full support to the APCC in their fight for special status to AP, he lamented that a similar support was not forthcoming from the APCC to their struggle for the development of Telangana.
Injustice to AP if any, was not done by Sonia Gandhi, but by Kiran Kumar Reddy, the then CM of united AP, who projected Sonia Gandhi as villain. Sonia had promised Telangana region a separate Statehood and she just kept her promise. She also wanted speedier development of both the States with Special Category status. Kiran Kumar Reddy twisted the truth tarnished the image of Sonia in AP and sabotaged the interests of the party in both the regions, he added. The party leadership must plan a rail yatra to Delhi to highlight the injustice done to Telangana by mobilizing at least 50 party workers from each district.