Sanitation workers raise a stink over salaries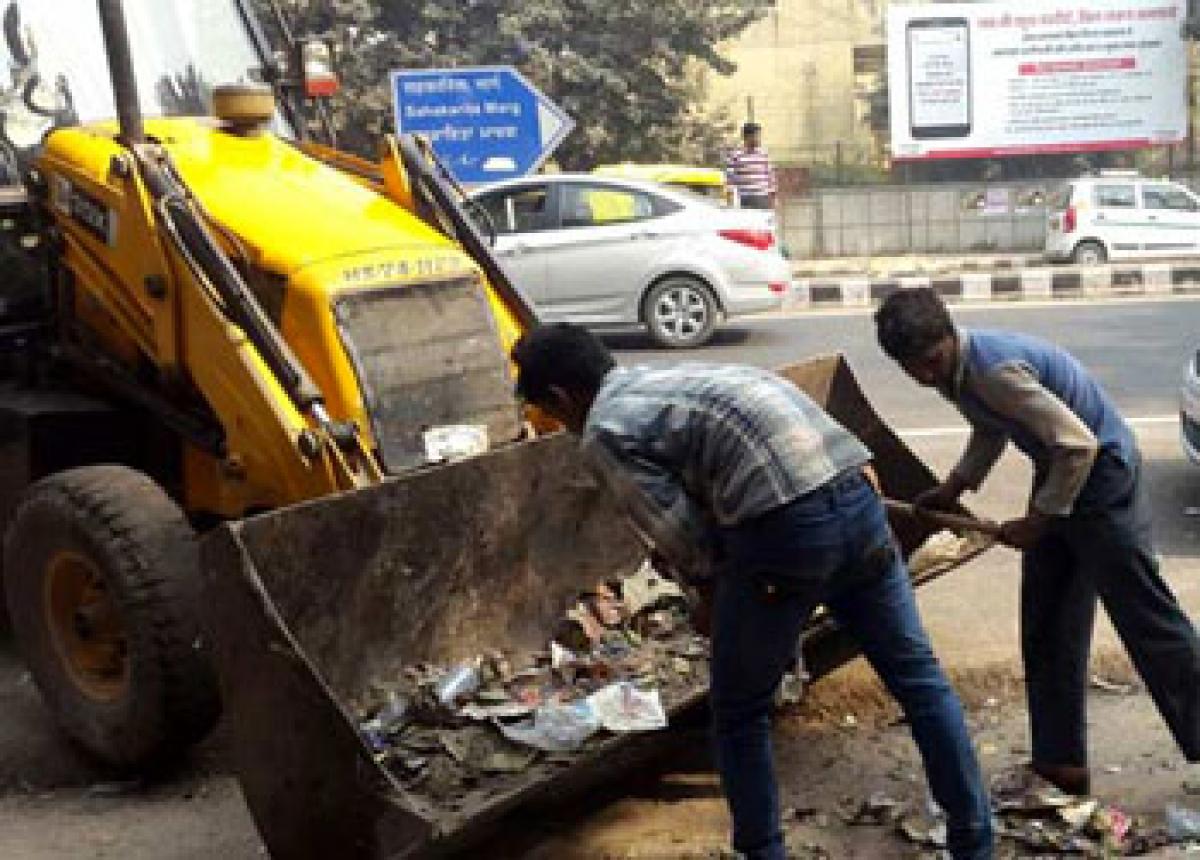 Highlights
The sanitation workers allege that the civic body officials along with the contractors have swindled about Rs 60 lakh.
Hyderabad: As many as 3,000 contract workers working in 570 parks in Greater Hyderabad Municipal Corporation have not been receiving salaries for four months. The sanitation workers allege that the civic body officials along with the contractors have swindled about Rs 60 lakh.
Contract workers claim that due to delay in their salaries, they are subjected to untold sufferings. "My husband is bedridden and I am the only person working in my family. My son was not allowed to write his class X exams due to non-payment of school fee," said K Mutyalu working at Chacha Nehru Park near Masab Tank. She said that the contractor had left the contract in mid-way and was not paying them salaries and the new contractor who was appointed recently was not ready to clear payments. He was not paying them since four months, she said.
Mutyalu further said that when they approached GHMC officials regarding non-payment of their salaries, they said that it was the duty of the contractor and they have nothing to do in this regard. "We are in a helpless situation as the house owners and provisional store shopkeepers are forcing us to clear the pending rent and bills," she said. The contract workers have alleged that their salaries were not hiked even after nine months. The Telangana State government in June last have hiked the salaries of GHMC contract workers from Rs 8,500 to Rs 12,500. "I am working as a contract employee in GHMC for 15 years. Even after the State government declared salary hike, I am only drawing Rs 8,500 for 16 months," said B Sailaja working in Jubilee Hills Park.
Some of the contract workers alleged that though they have bank accounts, their salaries were paid in cash after deducting 12 per cent employee provident fund and contractor fund. They allege that GHMC officials have been benefitting contractors and sharing their salaries since several months.
TRSKV union leader Bal Narsingh alleged that the officials have been looting GHMC funds and indulging in rampant collection.
He questioned why the salaries of contractors were not deposited into their bank accounts. When asked GHMC Biodiversity officials about the non-payment of salaries, they said that the payment for all most all the parks in the civic body limits have been paid till December and the remaining bills would be cleared in a week.