EFLU gets A grade from NAAC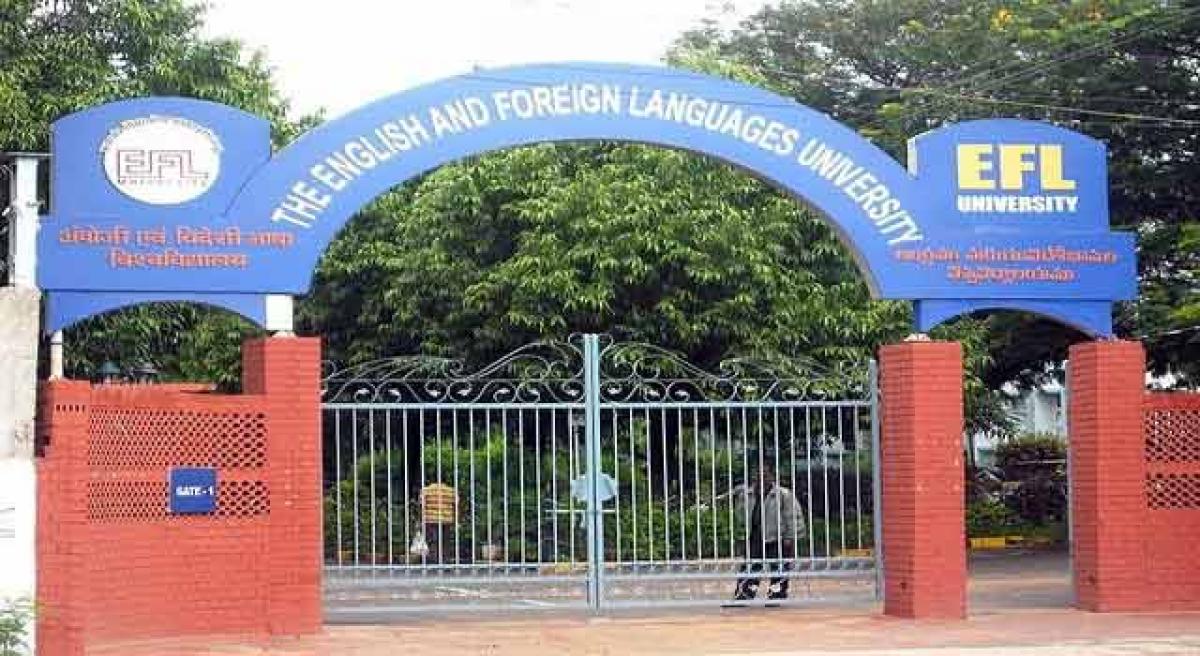 Highlights
The National Assessment and Accreditation Council (NAAC), an autonomous organisation of the University Grants Commission, has awarded the highest NAAC grading of 'A' to Hyderabad-based English and Foreign Languages University (EFLU). This was the second cycle of assessment. The university had been awarded the highest grading of 5 stars in 2000 at the time of its first assessment when it was a deem
​Hyderabad: The National Assessment and Accreditation Council (NAAC), an autonomous organisation of the University Grants Commission, has awarded the highest NAAC grading of 'A' to Hyderabad-based English and Foreign Languages University (EFLU). This was the second cycle of assessment. The university had been awarded the highest grading of 5 stars in 2000 at the time of its first assessment when it was a deemed university.
An eight-member high-level expert team visited the EFLU to evaluate the learning, academic, governing activities and other stringent criteria laid down by the NAAC and awarded the 'A' grade with a CGPA of 3.26. "This is a truly remarkable achievement for the EFLU and it reinforces our commitment to quality and excellence.
The 'A' grade is the culmination of the efforts of the faculty, students, alumni and staff and it also reflects the dedication and commitment of the EFLU'S journey towards excellence and transform EFLU into a world-class University," said Prof Sunaina Singh,
Vice-Chancellor, EFLU.