TS Govt leaves panchayat heads penniless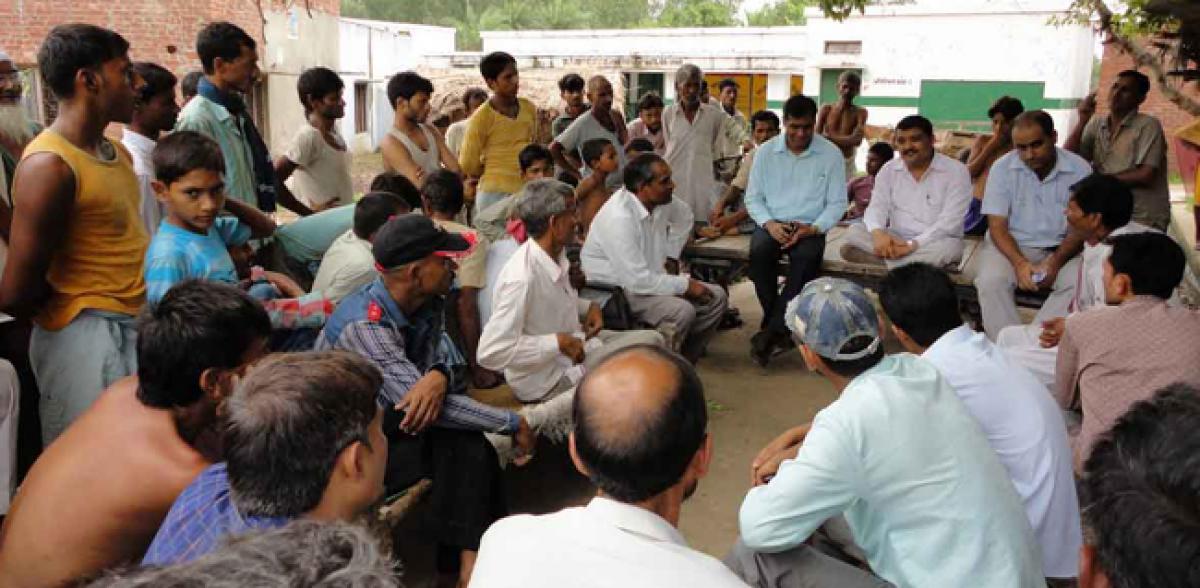 Highlights
While the government claims giving importance to gram panchayats, on the other hand the heads of the village ie, sarpanchs are not given due importance
Kothagudem: While the government claims giving importance to gram panchayats, on the other hand the heads of the village ie, sarpanchs are not given due importance.
According to sources, the sarpanches in Kothagudem and Khammam districts have been paid their honorarium for one year. In the period of five years, the sarpanchs received the honorarium for four years but for one year, they did not receive even a single rupee from the government.
They are more apprehensive as in 15 days their term will complete. After that they will have to fight elections. Who knows they will return to power or not. Even then they would get their dues or not?
According to sarpanchs, the government has to pay Rs. 2 crore to sarpanchs of both the districts.In Khammam and Kothagudem are 478 sarpanchs. Khammam district has 273 panchayats while Kothagudem has 205 panchayats. The payment of Rs. 2,86,80,000 have been pending for one year, according to sarpanchs.
Before April 2015, the government used to give monthly Rs. 1,500 as honorarium to the major panchyat sarpanchs, and Rs.1000 to small panchyat sarpanchs.
In April 2017,the government hiked their honorarium to Rs. 5,000 in all panchyats in the State. In the last four years the government released their honorarium regularly. But afterwards it stopped paying the same. The last payment the sarpanchs had received was in July 2017 after that they did not receive even single rupee from the government, said sarpanchs.
The tenure of the sarpanchs will end on August 31 of this year. The sapanchs have wished the end of their tenure their honorarium be released by the government.
Many times we urged to the officers about the issue of the pending honorarium but the officers are dragging their feet on the issue, said Sarpanch Sangam of united Khammam district president D.Chandhu Naik. He appealed to the government to released Rs. 2.86 crore, the pending honorarium of sarpanchs immediately.
He criticised the government for making special offers after to sarpanchs when their tenure comes to an end is not a correct method. He demanded the government to make payments to sarpanchs before the panchayat elections.