Kavitha tells TRS cadre to take up door-to-door campaign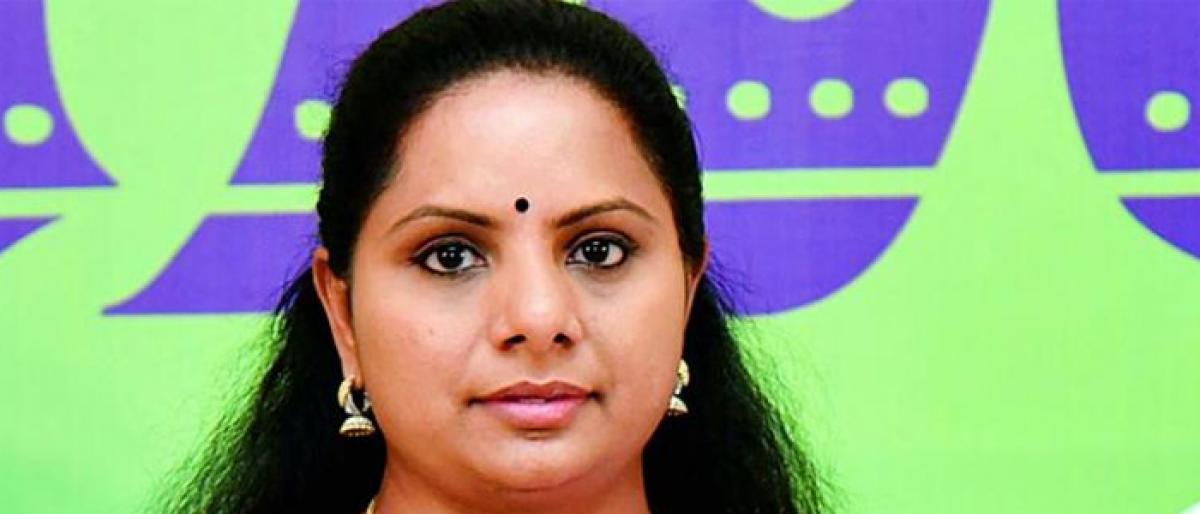 Highlights
Nizamabad MP K Kavitha on Wednesday called up on the Telangana Rashtra Samithi TRS activists to take up door to door campaign and explain them about the 570 programmes of the government
Hyderabad: Nizamabad MP K Kavitha on Wednesday called up on the Telangana Rashtra Samithi (TRS) activists to take up door to door campaign and explain them about the 570 programmes of the government.
Speaking in a meeting of Balkonda Assembly constituency, Kavitha said, "Many have tried to conquer Golconda fort and lost... similarly Balkonda is a fortress for TRS and opposition parties are losing elections every time."
She asked the activists to take the 570 works taken up by the TRS government to people. "During marriages, we go to each and every house applying 'bottu' and inviting them.
Similarly, you have to visit each and every house and urge people to vote for TRS," said Kavitha.
She complemented TRS candidate V Prashanth Reddy stating he was taking up developmental works by working closely with Chief Minister K Chandrashekar Rao.
She urged the people to ensure victory of Prashanth Reddy with a margin of 50,000 votes.
She called upon the activists to gel well with the leaders who were joining from other parties adding that collective effort would ensure victory.
She asked the party leaders to have representation of women in booth-level committees of the party.
Former Speaker K R Suresh Reddy and others were also present.