Customer awareness drive by Karur Vysya Bank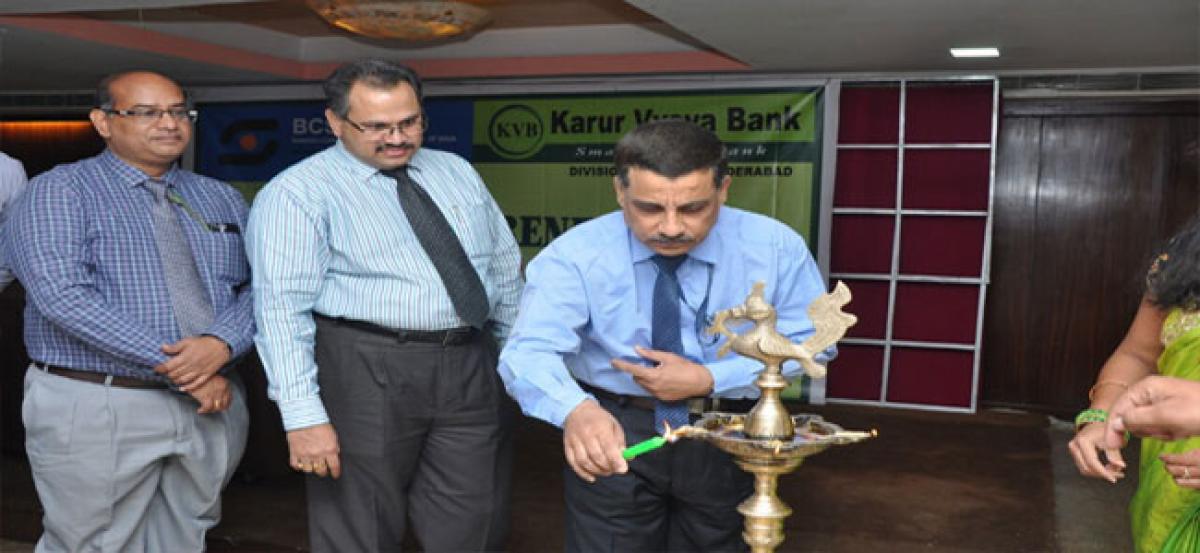 Highlights
The Divisional Office of Karur Vysya Bank, Hyderabad, conducted Customer Awareness Prograrnmme on Banking codes and standards on Friday The meeting was addressed by Saroj Kumar Nayak, Senior VicePresident, BCSBI, Mumbai
Hyderabad: The Divisional Office of Karur Vysya Bank, Hyderabad, conducted 'Customer Awareness Prograrnmme ' on Banking codes and standards on Friday. The meeting was addressed by Saroj Kumar Nayak, Senior Vice-President, BCSBI, Mumbai.
The customers were enlightened bank's commitment to its customers on various rights to protect the five basic rights of a bank customer which are enunciated by the Reserve Bank of India: Right to fair treatment, Right to transparency, fair and honest dealings, Right to suitability, Right to Privacy and Right to Grievance Redressal and compensation. The meeting was attended by a large number of bank customers of Hyderabad along with Branch Managers and Divisional Head P Lakshmana Murthy, Assistant General Manager, K V S Prasad, Chief Manager, Karur Vysya Bank ltd,Hyderabad Divisional Office.
Subscribed Failed...
Subscribed Successfully...