Officials gearing up for new integrated survey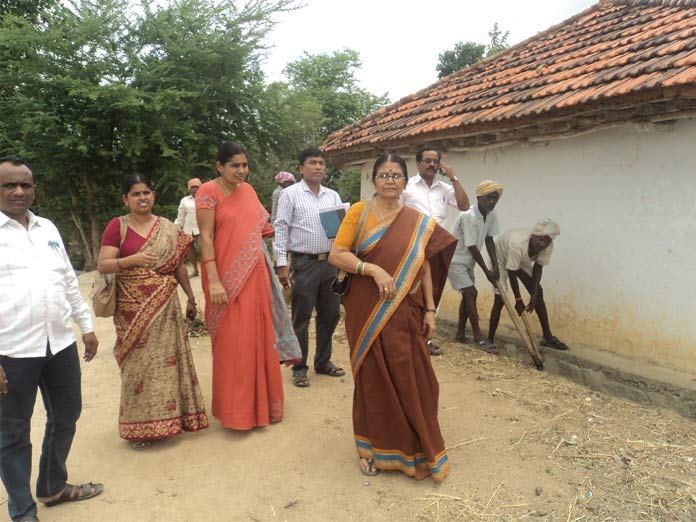 Highlights
The state government is making arrangements to conduct yet another survey with an aim to uplift the downtrodden villages It has already made amendments to the panchayat raj act to confer more powers to villages
Vikarabad: The state government is making arrangements to conduct yet another survey with an aim to uplift the downtrodden villages. It has already made amendments to the panchayat raj act to confer more powers to villages. The government is planning to conduct a survey to gather details about the villages to know the measures it needs to take for the development of the villages.
Earlier, the TRS government conducted a 'Samagra Kutunba' survey and successfully gathered details about the families residing in the state. Likewise, the officials are now gearing up for another such survey and are preparing guidelines. It is learned that the survey will be conducted by the district panchayat departments.
The departments will procure details, such as the geography of the village, education, health, income sources, welfare schemes, industries, population and employment.
According to sources, the survey will be conducted based on panchayats. If there is more than one village under a panchayat, then officials will consider them as a single unit. The details like the number of private employees, government employees, farmers, NGOs and the village people living in other countries will also be gathered.
The officials will consider all the details pertaining to the development of the villages. Main water sources, tanks, canals, check dams and graveyards, parks, the status of street lights, the number of schools in a village and their statuses, income sources of panchayats like drinking water bills, property taxes, the power supply, and all other related things will be taken into the consideration.
The number of anganwadi centers, PHCs and their services, staff availability in hospitals and other government institutions, drainage maintenance and garbage collection, the status of the roads, details about child labor, and so on will be gathered as part of the survey.
Subscribed Failed...
Subscribed Successfully...