Corporator Pannala inspects pipeline works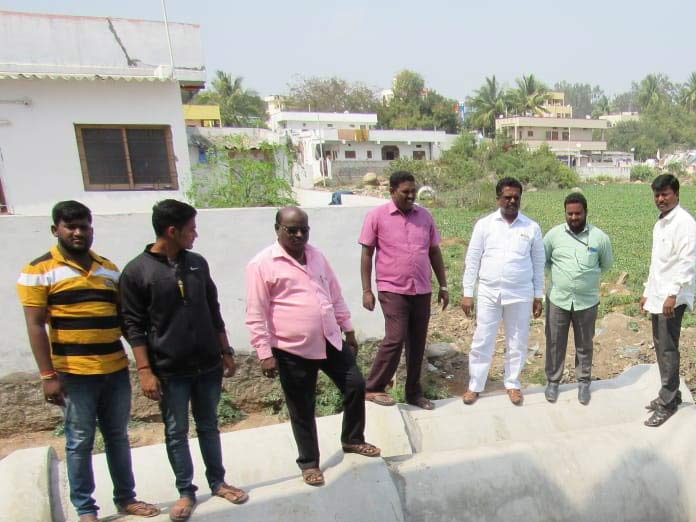 Highlights
Corporator Pannala Devender Reddy inspected sewage pipeline works in between Ashok Nagar and Marriguda in the division on Monday
Mallapur: Corporator Pannala Devender Reddy inspected sewage pipeline works in between Ashok Nagar and Marriguda in the division on Monday.
Devender said that the colony residents concerned were suffering from stagnation of sewage in their respective areas due to lack of pipe lines. He said the problem had been pending for a long time due to a dispute among land owners.
Pannala said in an attempt to address the long pending civic issue, he took it to the notice of Uppal revenue inspector Jyothi, village revenue officer Vishwanath, GHMC assistant engineer Ch Venu and work inspector Ramesh. He said his efforts had been yielding good results and the works were initiated.
The Corporator advised officials concerned and the contractor to complete it without compromising on the quality. He also advised them to expedite the work without causing inconvenience to the local people. Ward members T Srinivas Goud, P Praveen, Veeresh and Sai were present.