Ramraj showroom now at Quthbullapur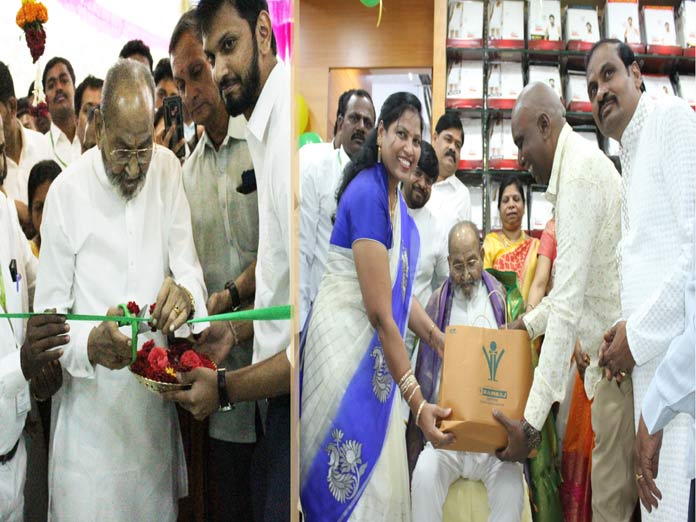 Highlights
Padma Shri K Viswanath, a famous film director, inaugurated the Ramraj Cotton showroom at Quthbullapur recentlyRamraj Cotton Company also opened its showroom at various places including Hyderabad, NCL Complex, Balaji Hospital Lane, KompallySuchitra circle road, Petbasheerabad village
Quthbullapur: Padma Shri K Viswanath, a famous film director, inaugurated the Ramraj Cotton showroom at Quthbullapur recently.
Ramraj Cotton Company also opened its showroom at various places including Hyderabad, NCL Complex, Balaji Hospital Lane, Kompally-Suchitra circle road, Petbasheerabad village.

All the products manufactured by M/s Ramraj Cotton are made from the cloth of soft cotton fabrics, which are designed by the experts in textiles and sold. Dhotis, shirts, banians are sold not only in South India but also in north India and outsides states. All are well aware of the fact that Ramraj cotton is the only company which has carved niche for itself in the sales of dhotis countrywide.
Subscribed Failed...
Subscribed Successfully...