Cordon & search ops in Rein Bazar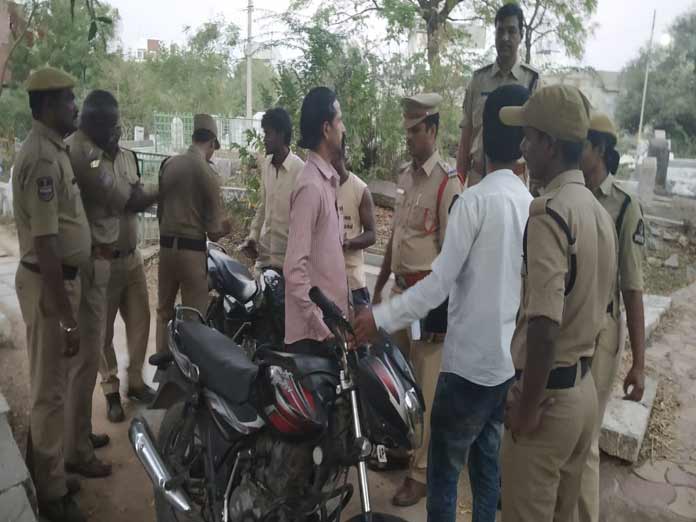 Highlights
Reinbazar police conducted special checking at graveyards under Mirchowk division and later conducted Cordon and search operation in Mirchowk division on Tuesday
Yakutpura: Reinbazar police conducted special checking at graveyards under Mirchowk division and later conducted Cordon and search operation in Mirchowk division on Tuesday
.
On receipt of complaints received by the residents regarding the anti-social elements in the graveyard (bada khabaristan) located in Yakutpura, ACP Mirchowk B Anand along with Reinbazar police conducted special checking in graveyards. Complainants alleged that illegal activities were going on inside the graveyard like boozing,gaming and the graveyard turned out to be hide outs of criminals.
Later at night, south zone DCP Amber Kishore Jha conducted the cordon and search operation at Naga Bowli and surrounded areas under Reinbazar police station.
Speaking to media, the DCP said that over 150 policemen took part in operation which was started at 5:30 pm and concluded by 7 pm. During this operation over 100 vehicles were detained for not having proper documents. Six rowdy sheeters were taken into custody. The DCP appealed to the residents to install CCTV cameras in their localities for their safety.