Carrot & stick policy to reform rowdy-sheeters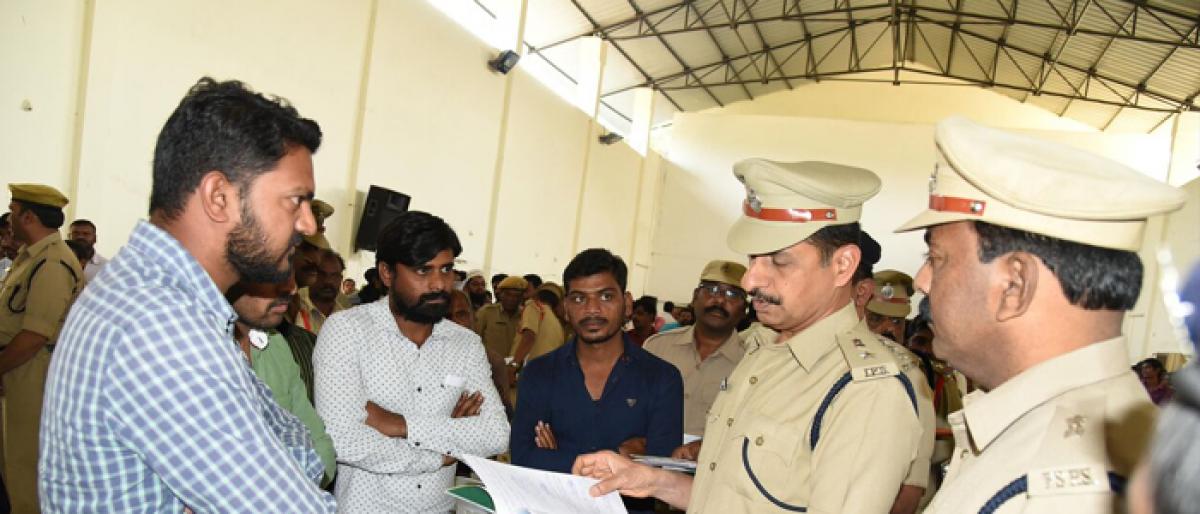 Highlights
Rowdy Mela, it may sound a bit odd but in an effort to bring about change in the mindset of rowdy-sheeters, the Commissioner of Police VB Kamalasan Reddy has come up with the initiative, that is much like the carrot and stick policy. The Commissioner, who never flinched to order to open a rowdy-sheet against those habituated to nefarious activities, has concern towards them as well if they showed
Karimnagar: Rowdy Mela, it may sound a bit odd but in an effort to bring about change in the mindset of rowdy-sheeters, the Commissioner of Police VB Kamalasan Reddy has come up with the initiative, that is much like the carrot and stick policy. The Commissioner, who never flinched to order to open a rowdy-sheet against those habituated to nefarious activities, has concern towards them as well if they showed a considerable change in their attitude.
It may be noted here that there are 375 persons in the Commissionerate limits booked under rowdy, history, community and suspect sheets. "The social stigma that rowdy-sheeters carry is immense as it haunts them lifelong. Keeping it in mind, we are striving to bring about change in them through reformative measures so that they could lead a civilised life," the Commissioner said. He made it clear that anybody if found wanting in mending their ways will face the music again.
As part of it, the Commissionerate police identified 90 persons, against whom rowdy, history and suspect sheets were booked, based on their behaviour and health condition, last year. After a thorough verification, the police let off another 55 persons on Friday. However, the police decided against letting off 49 persons, who were booked under communal history cases. Though the rowdy-sheet was lifted, the police will continue their vigil on them, it's learnt.