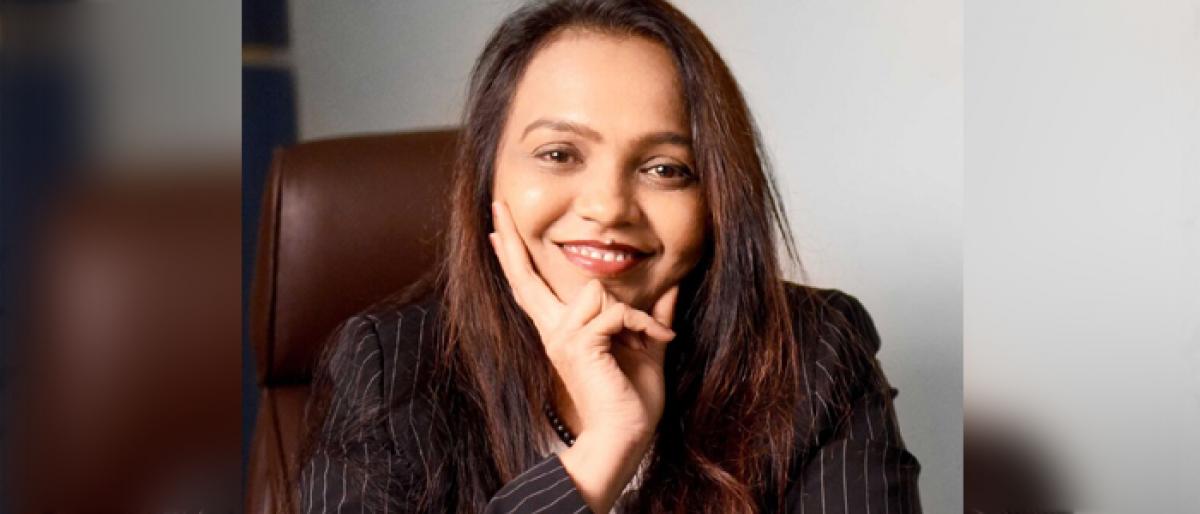 Highlights
Priti Shah the CEO and Cofounder of Payswiff Solutions, an omnichannel payment solution provider and the Best Fintech Startup awardee at the StartAP Awards 2018, speaks to The Hans India about breaking the barrier of fear for a balanced professional and family life
Priti Shah the CEO and Cofounder of Payswiff Solutions, an omni-channel payment solution provider and the Best Fintech Startup awardee at the StartAP Awards 2018, speaks to The Hans India about breaking the barrier of fear for a balanced professional and family life.
She is honoured with the Womennovator award for being one of the 100 faces of 2018 by the Confederation of Women Entrepreneurs and featured on the cover page for the CEO Magazine for being amongst the 30 Women Entrepreneurs to watch out for in India during 2018. Priti Shah has over 13 years of experience in the payment solutions industry, with 450 associates and a growth to 12 countries under her leadership.
A startup, Payswiff Solutions initiated in 2013 by six co-founders, was an effort to scale the market of payment gateway from a six per cent online platform to the vast offline market. As Priti says, "we wanted to provide solution for the smaller merchants of the Bharat part of India, where digitisation hasn't taken place."
Previously, having worked at EBS, an online payment gateway company, brought in the experience for her to adorn the new role. "I went to EBS as I had a young daughter and it was near to my residence. Payment industry was never a passion but, there was never a choice. Fortunately, the opportunity and experience gained enabled me to start Payswiff along with other co-founders."
The CEO strongly believes that, 'it is all in the mind, and if a woman thinks she can do it then she will do it.' This determination led the Mumbai woman to get a Doctorate in Management Studies, work part-time as a Professor in Travel, and manage her own travel agency, all achieved post-wedding.
"Taking a break doesn't lead to an end in career. Though, initially teaching was my passion, I was open to do anything to not be stagnant. Hence, I could shift from what I loved to do, to start liking what I do." This thought led her on a new path, which began as a Manager Admin until she exited as the President for National Sales after working for eight years with EBS, and subsequently leading her to be the CEO of the new venture.
Stationed at Mumbai, Priti travels every fortnight to Hyderabad. She feels that, breaking the barrier of fear of failure in balancing family and profession is important. "It is very challenging to give the best shot at work and family. But, you cannot be a super star everywhere. I started believing that its ok, I don't have to be a superwoman trying to make everyone happy. And, when you have a bigger goal and vision, such adjustments don't matter," ascertains Priti.
The successful CEO has few mantras to be at the leadership position of an enterprise; "Women should not work with the guilt of being selfish ti sacrifice family, as the ambition of a man is very different from that of a woman, secondly, if you want your work to be done then, don't be authoritative and don't hit the wrong nerve of a man. And lastly, see to that your actions do not intimidate them, but if they get intimidated it's just the male ego which makes them to act so.'
After overcoming the initial hiccups faced by a startup, the digital wave in India has given Payswiff a push to clock profits and Priti with a 20-year-old daughter, motivates all women to take the first step for the extra mile.
By: Divya Rao