Helping women and girl child: Dr Saroj Bajaj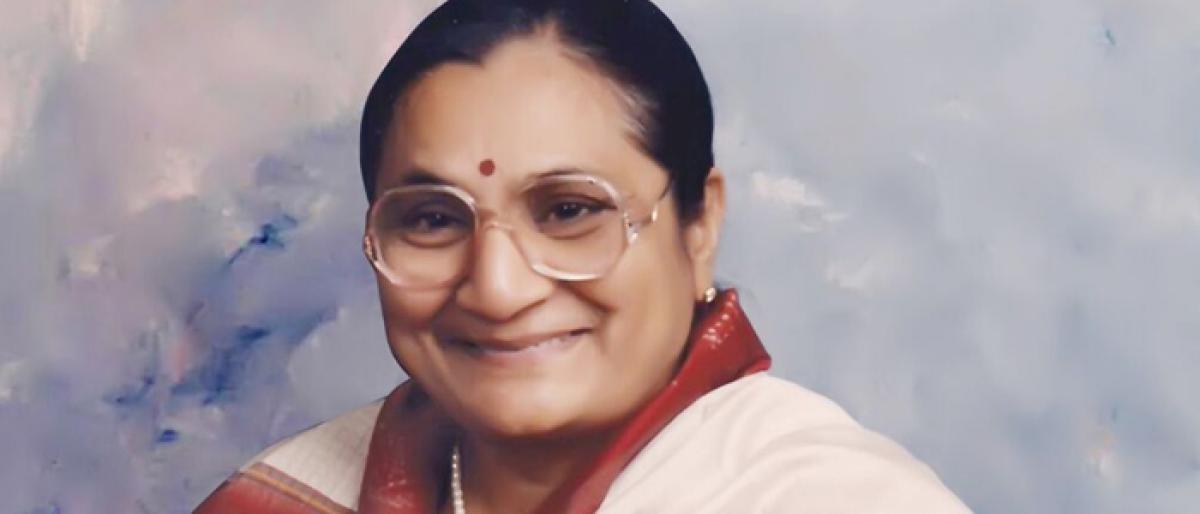 Highlights
Mahila Dakshata Samithi MDS, is a nongovernment, nonpolitical, nonsectarian, national body of woman and child welfare, working towards empowerment of women and the girl child The gruesome girl child abuse episodes that have come to light both at various places in the country in recent days have deeply perturbed the Telangana and Andhra Pradesh chapters
Mahila Dakshata Samithi (MDS), is a non-government, non-political, non-sectarian, national body of woman and child welfare, working towards empowerment of women and the girl child. The gruesome girl child abuse episodes that have come to light both at various places in the country in recent days have deeply perturbed the Telangana and Andhra Pradesh chapters.
Dr Saroj Bajaj, state president, MDS said, "We as an organisation working towards ameliorating the condition of the girl child in the country, strongly condemn the torture these girls were subjected to and demand both the governments to award the culprits with exemplary and stringent possible punishment, which could serve as a deterrent to any offenders in future. The law should deal firmly with the perpetrators of such inhuman acts and book them expeditiously, before the investigation and the long judicial process usually associated with such incidents, makes the entire thing a sham.
Regular episodes of women and child abuse in the country is a cause for serious concern for the citizens. The victims are scarred for their lifetime, and will have difficulty in finding jobs, livelihood and getting married. "We on our part at MDS, decided at a members meeting called for, on this issue, to provide succour to at least five of the girls and do our bit to wane them away from the nightmare they experienced," she added.
"Since our educational institutions have intermediate, vocational, general degree, nursing courses, we would prefer students who are SSC passed to be referred to us. We will take on the responsibility of these girls and as guardians will take care of all their educational and physical needs. We will mould them into confident individuals, who can be self-reliant. We will provide quality education at the educational institutions run by MDS and accommodated in the hostels. We are also willing to help social workers and middle-aged women," she informed.
Contact: [email protected] & [email protected]