Solo women travellers on the rise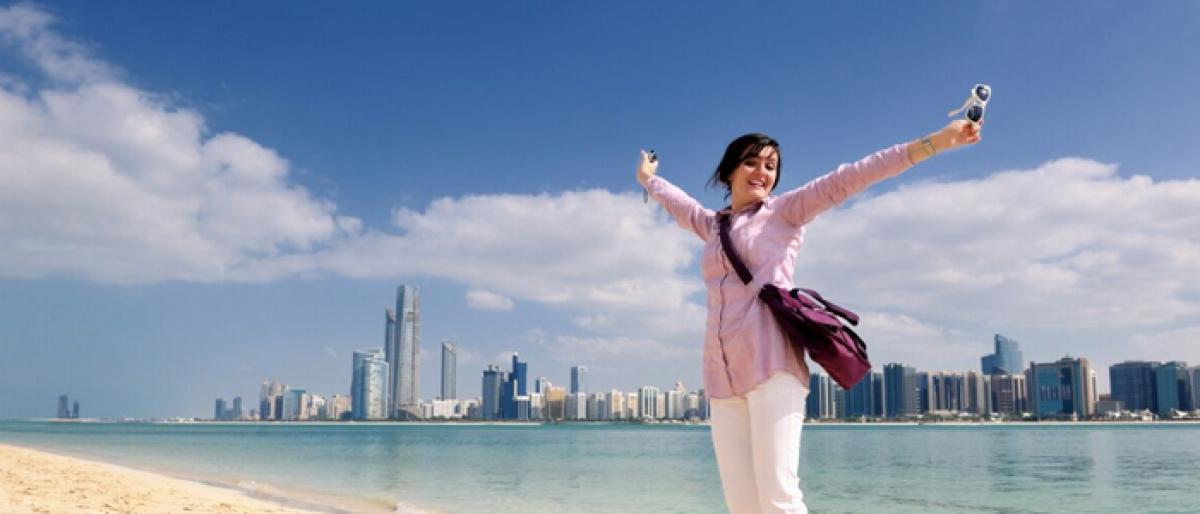 Highlights
The number of solo women travellers has been rising in the country with 75 per cent growth in bookings for such journey to some tour operators Most of these women are from tier1 cities such as Delhi, Mumbai, Hyderabad, Bengaluru, and Chennai, online tour operators said With rising income levels of women professionals, there has also been a growth in the number of women travellers taking interna
The number of solo women travellers has been rising in the country with 75 per cent growth in bookings for such journey to some tour operators. Most of these women are from tier-1 cities such as Delhi, Mumbai, Hyderabad, Bengaluru, and Chennai, online tour operators said. With rising income levels of women professionals, there has also been a growth in the number of women travellers taking international trips.
"We found that the leading city destinations for solo women travellers in the last few years were Delhi, Mumbai, Bangalore, Hyderabad, Chennai, Kolkata, Pune followed by leisure destinations of Goa, Kochi, Jaipur, Guwahati, Visakhapatnam and Thiruvananthapuram.
"Dubai, Bangkok, Singapore, London, Denpasar in Bali and Kuala Lumpur led the international solo travel bookings by women travellers," said Balu Ramachandran - Head of Air and Distribution, Cleartrip. The trend has seen a considerable rise over the past couple of years with 75 per cent of travel bookings on Cleartrip's platform made by women who preferred travelling alone, he said.
For international travel, Cleartrip has witnessed a 10 per cent year-on-year growth in solo bookings till date this year, of which 22 per cent were women solo travellers. Online travel portal BigBreaks has been promoting solo women trips to destinations like Bhutan and Ladakh, said Kapil Goswami, Managing Director of BigBreaks. For Mumbai-based travel portal ixigo, more and more women are opting to travel in women-only groups in the country and abroad.
Places such as Ladakh, Kashmir, Goa, Dubai, Bali, Vietnam, Sri Lanka and Cambodia have gained in popularity among women. For instance, Sri Lanka has emerged as an extremely safe option for women, said Aloke Bajpai, CEO and Co-founder ixigo. For adventure travel marketplace Mojhi, rhe rise of women solo adventurers is slow in the country, but is expected to grow exponentially.
"From 2016 to till date this year, there has been a significant increase of 6 per cent in the number of bookings at Mojhi for Indian solo female travellers opting for adventure packages across Asia and Africa. Wildlife safaris in Tanzania, Kenya and South Africa have been the most opted adventure activity compared to more physically taxing activities such as climbing Kilimanjaro or an Everest Base Camp trek," said Viswanath Raju, Co-Founder, Mojhi.
To step up the safety aspect of women during the travel, Mojhi has created specialised female-only departures. "We have about 5 safari departures every year that is meant only for female travellers and does not allow any male to be a part of it, except for the safari guide," Raju said.