Style it in a classic way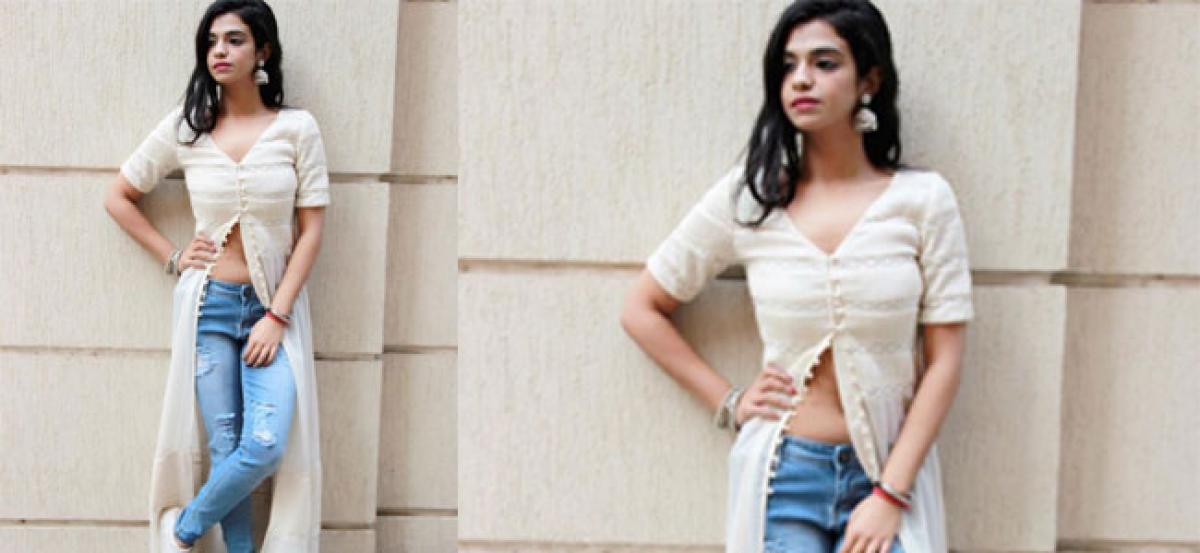 Highlights
A typical jeggings have pseudo pockets, sometime fake chain up section and a classic elastic waistband Unlike jeans, while wearing jeggings with any type of kurti designs, you do not have to take pain to zip it up and can wear it like your second skin
Jeggings – Combo Of Jeans & Leggings
A typical jeggings have pseudo pockets, sometime fake chain up section and a classic elastic waistband. Unlike jeans, while wearing jeggings with any type of kurti designs, you do not have to take pain to zip it up and can wear it like your second skin.
Quick Advices
Wear them with poppy coloured kurtis and tunics.
Boxy or largely loose kurtis will look handsome with them.
You have the power to be a minimalistic at this point.
Treggings –
Trousers + Leggings
In case, if you have missed the mashup of jeans, leggings and jeggings, the designer have another solution for you in the form of treggings. They are good enough to allure you to proffer ultimate breeze all the day. This is the new form of leggings which can also be called as trouser-legging hybrids.
Quick Advices
You want to feel how stretched up pants look like? Here is the show, darling!
They're much easier to wear than straight-up leggings.
They are made of a thicker material and feature more of a pant-like cut.
Ripped Jeans – From Rags
How about a fusion of sophistication and street style boldness? In case, you come up with a mood of such blend, you know you have a perfect solution to spiff up your mood. Wear a classic clean pleated kurti with ripped off jeans to showcase the bipolar moods of yours.
Quick Advices
Wear your style stigma with pretty pair of ripped jeans and collared kurti. It will be better if the kurti has rolled up sleeves.
Wear nude high pumps to play the melody correctly.
Folded clutches or open totes or hobo bags will be a perfect match with the pair.
Culottes – Free To Flutter
Discovered during the Victorian era to provide more comfort quotient to the women for their daily chores. Be it horse riding, gardening or running campaigns, these were before known as the divided skirts which were meant to exude utter comfort besides the elegance of the skirts.
Modern days' culottes are somewhat broad and lighter than the previous version because they are meant to handle a busy bee schedule of lady's.
Quick Advices
Wear your heart on sleeves with pastel hue culottes and monochrome kurtis or tunics.
Make sure the length of the kurtis is not longer than your thighs.
Spiff up your style with high pumps, or flats and avoid shoes or laced up footwear.
-DSV