A taste of Belgian fashion in Mumbai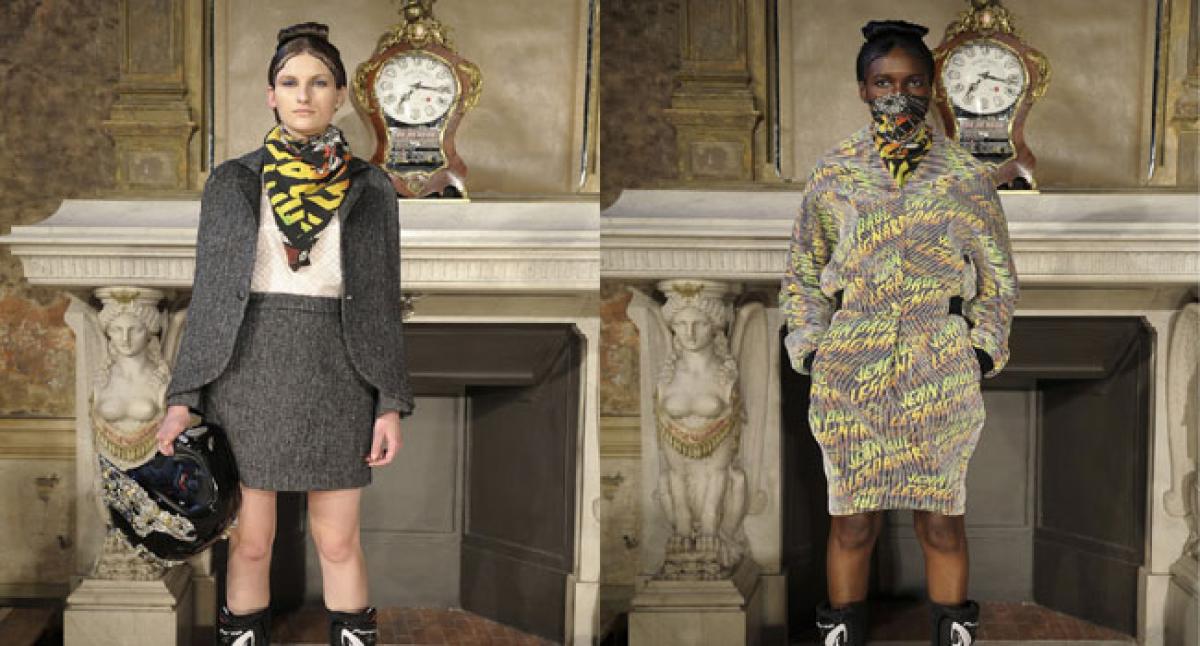 Highlights
Belgian fashion designer JeanPaul Lespagnard and Shuting Qiu, a graduate from the Royal Academy of Fine Arts, Antwerp, showcased their creations at an event, where music, fashion and food brought an essence of Belgium to Mumbai
Belgian fashion designer Jean-Paul Lespagnard and Shuting Qiu, a graduate from the Royal Academy of Fine Arts, Antwerp, showcased their creations at an event, where music, fashion and food brought an essence of Belgium to Mumbai.
For Belgian King's Day celebrations here on Thursday, an event themed 'From Belgium to India with Love' had special focus on fashion and music, with a well known DJ taking part in the festivities organised by the Belgian Consulate General.
Consul General Peter Huyghebaert said in a statement: "For the Belgian Consulate, it is important to showcase different aspects of Belgium to our Indian friends - be it our fashion, our music or our food. It was wonderful to see the best of Belgian fashion, with an Indian twist."
Miss World 2018 Manushi Chhillar was also a part of the gala, where various delicacies of food cuisines from different parts of Belgium formed a part of the buffet-diner. Belgian Tomorrowland-DJ, DC Salas, added to the revelry.
Famous Belgian designer Walter Van Beirendonck from the Antwerp Fashion Academy was also there to support his pupil. Besides this, Lespagnard worked for two weeks with students of the National Institute of Fashion Technology (NIFT), Mumbai, fusing his own clothing line with Indian traditional garments into a cross-pollination of two different cultural and design philosophies, read a statement.
Lespagnard said: "It has been a lovely and wonderful experience coming to India and working together with the students of NIFT, Mumbai. In only two weeks of time and through hard work, the Indian students brought a fabulous collection inspired by my own collection and adding an Indian touch to it.
The response from the Indian audience was fantastic and I look forward to coming here soon again." An informal 'Master Class' by the Royal Academy of Fine Arts, Antwerp, was also organised on Friday at NIFT, Mumbai.