Praneeth, Shanmukha clinch Brilliant titles in 148th Brilliant Trophy Open Chess Tournament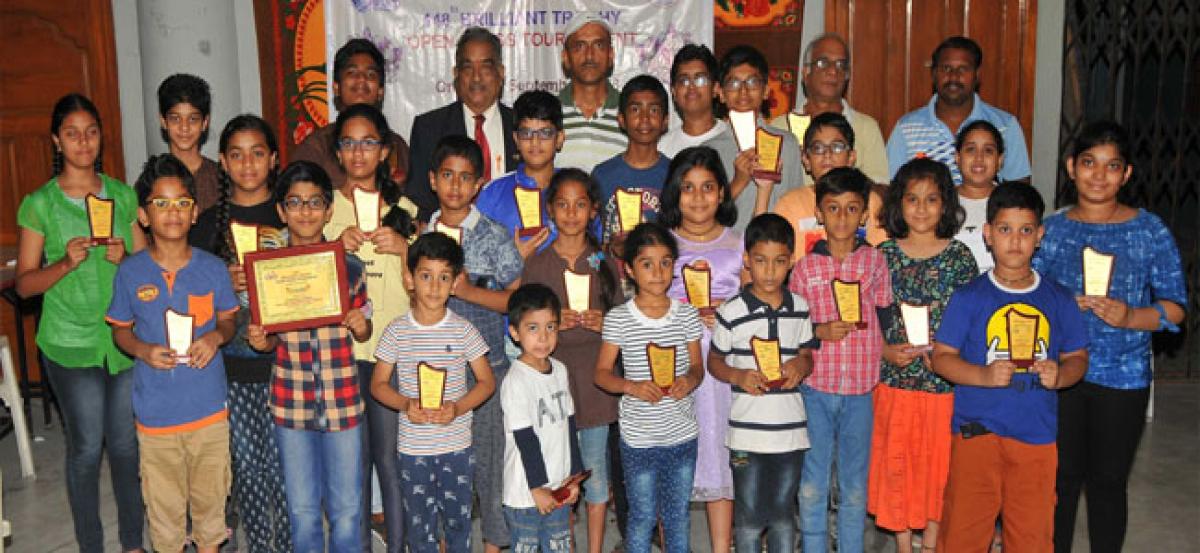 Highlights
K Praneeth from SR Digi School at Neredment and Shanmukha clinched the juniors and open titles in the 148th Brilliant Trophy Open Chess Tournament held at Brilliant Grammar High School, Dilsukhnagar on SundayWith 55 points apiece, Shanmukha and Srujan Keertan tied for first place
Hyderabad: K Praneeth from SR Digi School at Neredment and Shanmukha clinched the juniors and open titles in the 148th Brilliant Trophy Open Chess Tournament held at Brilliant Grammar High School, Dilsukhnagar on Sunday.With 5.5 points apiece, Shanmukha and Srujan Keertan tied for first place.
In the tie-break decider, Shanmukha romped home.Select final round results: Juniors category: K Praneeth [6] bt Rithvik C [5]; D Parthiv [5] drew with Eshanvi [4.5]; Abhinav Mahaveer [4] lost to Sahasransh Reddy [5]; Amruthavarshini [5] bt Sri Gamesh Charan [4]; AVK Abhirama [5] bt Vaishali [4];
Open category: Shanmukha [5.5] bt K Tarun [5]; Srujan Keertan [5.5] bt S Bipinraj [4.5]; Perumallu [4] lost to Sai Krishna [5]; K Trisha [5] bt Bashiq Imrose [4]; Spandan Pati [4.5] drew with Sibi [4.5].Placing: Open category-Top ten: 1. Shanmukha, 2. Srujan Keertan, 3. K Tarun, 4. K Trisha, 5. Sai Krishna, 6. S Khan, 7. Karyasheel. 8. S Bipinraj, 9. Sibi, 10. Akira.
Winners: U-14 boys: Rithvik C, AVK Abhirama; U-14 girls: Amruthavarshini, N Sneha; U-12 boys: Sahasransh Reddy, Rito Broto; U-12 girls: Vaishali, Jyothi Jeevani; U-10 boys: Kovidh, Ch Anirudh; U-10 girls: Eshani, Tanu Sri Sai; U-8 boys: D Parthiv, Varun Chandrasekhar; U-8 girls: Anjana Sahasra; Annika Reddy; U-6 boys: Aansh Nandan, N Sruthik, Daksh; Best woman: Kheeri Ghanta; Best veteran; M Rammohan Rao.