FASTag – Know Everything About This Digital Payment Tags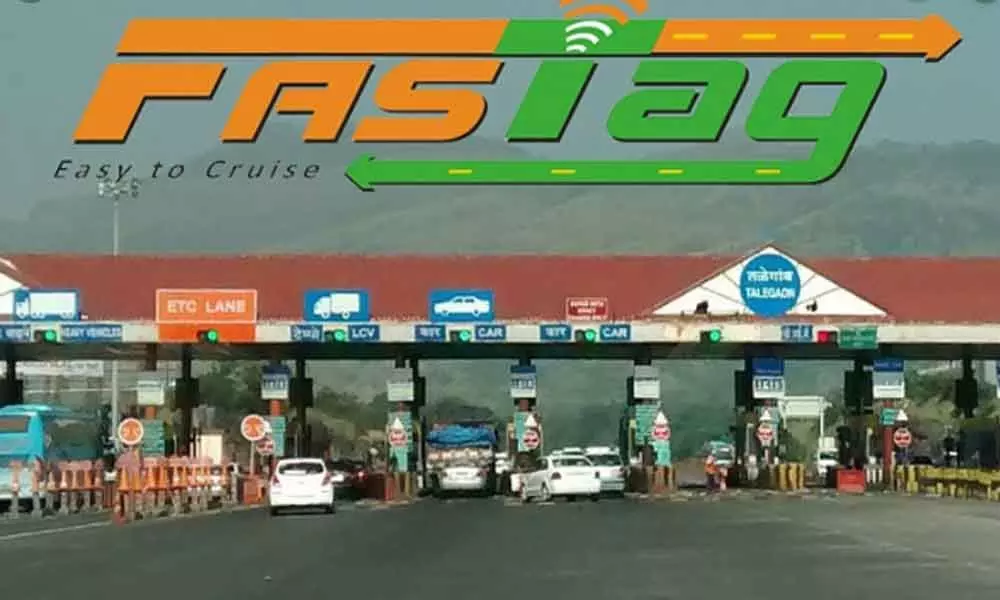 Highlights
FASTags will become mandatory for all vehicles from December 2019.FASTag is a perfect solution for a hassle-free trip on national highways.
Earlier this month, Nitin Gadkari, Road Transport and Highways Minister announced that FASTags would become mandatory for all vehicles from December 2019. Any private or commercial vehicle, which has the FASTag will be able to make contactless payments swiftly at toll plazas on national highways.
FASTags comes under the National Electronic Toll Collection (NETC) program, which is developed by the National Payments Corporation of India (NPCI).
Ahead of the mandatory implementation, we see increased adoption of FASTags. As per the NPCI numbers shared with the media, around 9.67 lakh transactions were processed daily through FASTags across all toll plazas on national highways in the country in September that is almost 34% of all transactions done by vehicles shuttling on the national highways.
What is FASTag?

A FASTag is a tag that you attach to the windshield of your car. This is Radio-frequency Identification (RFID) enabled and is linked to your vehicle registration. When you drive through any toll plaza, that has FASTag readers installed overhead. As your vehicle passes beneath them, the RFID code is detected, read, the required amount is deducted from the prepaid balance, and your journey through the toll plaza is authenticated. FASTag is simple to use and reloadable tag.
Ravi Mathur, CEO of GS1 India, said, "FASTags would enable all vehicles to pay toll fee digitally while providing the convenience of faster movement across toll plazas. This, in turn, would help in significantly eliminate long queues at toll plazas with consequent saving in fuel and time. FASTags would also enable toll payments across State and district highways and even for parking in cities soon. This would help commuters in seamless movement across city parking to State to national highways."
How to Get the FASTag?
The first thing is to buy a FASTag for your car. You can either buy one at a toll plaza anywhere in India. You need to carry your identification and the vehicle registration documents along with you. This is a mandatory KYC process.
You can also buy one on Amazon.in or approach individual banks for these FASTags. The banks that are offering FASTags are HDFC Bank, ICICI Bank, State Bank of India, Kotak Mahindra Bank, Axis Bank and also the Airtel Payments Bank and Paytm Payments Bank.
If you buy the FASTag from the bank where you have your savings or salary account, they can pre-link it with your bank account for easy recharge in future.
Benefits of using FASTag?
Cash Back up to 2.5%*
Using FASTag, you can get a cashback of 2.5% on all National Toll payments in FY 2019-20. Terms and conditions are applicable here.
Saves Fuel and Time
At the toll plaza, FASTag is read by the tag reader, and the toll amount is automatically deducted, the moment vehicle approaches the toll plaza. Car with FASTag need not stop for the cash transaction at the toll plaza.
SMS and Email Alert of Transactions
The moment transaction is done in the tag account you will receive SMS & Email alerts on your registered mobile number / Email address.
Online recharge
You can quickly recharge your tag account online through, Credit Card/ Debit Card or Net Banking
Web
There are web portals for customers. Customers can access their statements by logging on the FASTag customer portal.
Prepaid Toll Pass
You don't have to worry about carrying cash or change for the toll payments
How much will the FASTag cost?
There are different prices for the FASTag depending on which dealer you decide to buy from.
Paytm
From Paytm the FASTag will cost Rs 500.
Rs 100 for the tag, Rs 250 as refundable security deposit and Rs 150 as the first recharge for FASTag. The minimum threshold amount for the Paytm issued tag is also Rs 150.
HDFC
From HDFC the FASTag costs Rs 400
Rs 100 for the tag, Rs 100 as reissuance fee and Rs 200 as a security deposit. By the way, HDFC Bank has Rs 100 as the minimum threshold for your account to remain active.
Subscribed Failed...
Subscribed Successfully...