Adilabad: Farmers busy in agriculture works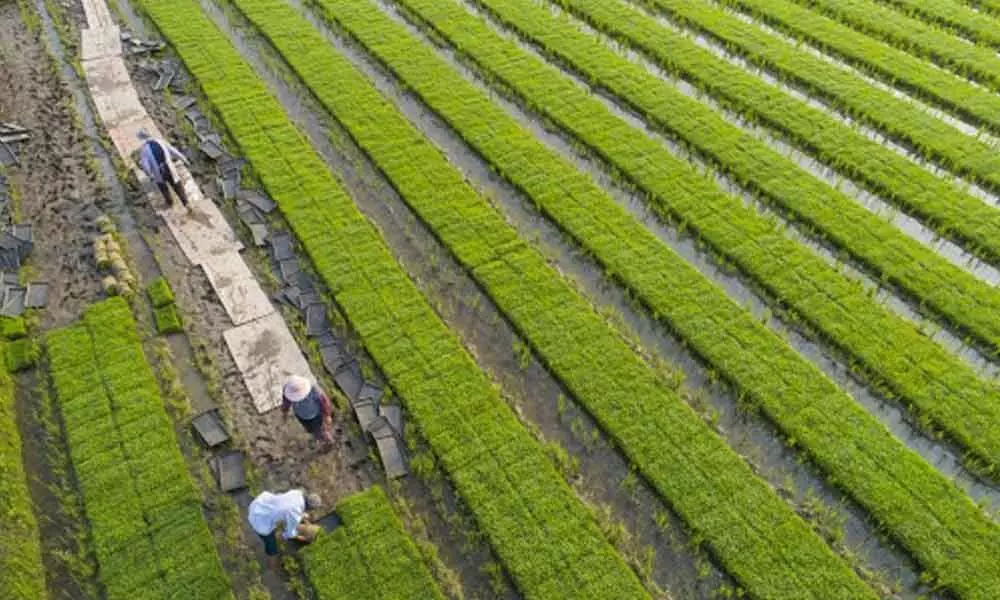 Highlights
Farmers became busy with agricultural works as it was raining almost every day with the onset of monsoon from first week of June in the district
Adilabad: Farmers became busy with agricultural works as it was raining almost every day with the onset of monsoon from first week of June in the district.
Adilabad district is famous for cotton cultivation and production in the State as most of the farmers in the district cultivate cotton. Last year cultivation was delayed due to the delay of rainfall till July ending. This year, farmers were following the State government's suggestion of crop regularisation.
During monsoon this year, according to officials' estimation, about 5,71,416 acres will be cultivated in Adilabad district. Of this, cotton will be sown in four lakh acres while last year it was 3,96,811acres.
The second largest crop is soya bean, which will be cultivated in 93,000 acres and the third largest cultivated crop is red gram, which will be cultivated in 71,511 acres. Sorghum will be cultivated in 4,000 acres and paddy will be cultivated in 1,293 acres in the district.
As there is no subsidy for cotton seeds this year, cotton farmers had purchased cotton seeds from private traders at a high price and sown the seeds in June first week, expecting early monsoon.
Agricultural officers have successfully educated the farmers following the orders of the State government to cultivate crops with international demand and to avoid problems, while selling them.