Battle lines drawn for Council by-poll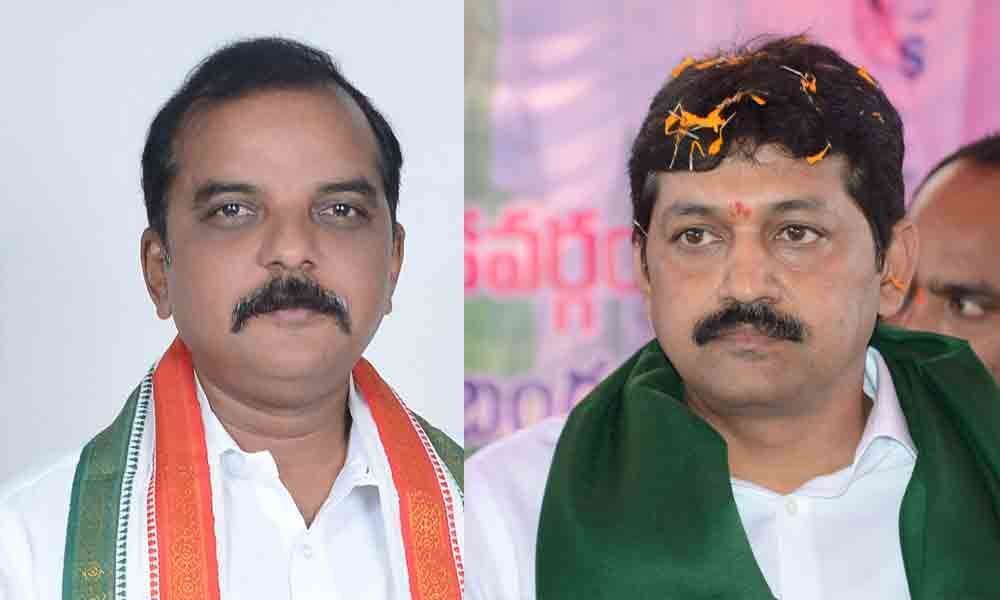 Highlights
Battle lines have been drawn for the by-poll of MLC under Warangal Local Authorities'Constituency.
Warangal: Battle lines have been drawn for the by-poll of MLC under Warangal Local Authorities'Constituency.
It's going to be Telangana Rashtra Samithi (TRS)'s Pochampally Srinivas Reddy versus Congress' Engala Venkatram Reddy with none so far from other major parties appears to be in the race for the Council seat.
It may be recalled here that the Council seat fell vacant after Konda Muralidhar Rao had resigned from the post in December last year after he parted ways with the TRS to join the Congress.
It's learnt that with Konda Muralidhar Rao, who was unanimously elected to the Council in 2015, reportedly unwilling to contest, the Congress has decided to field Venkatram Reddy as its candidate for the by-poll.
Venktram Reddy, who is currently the PCC member and coordinator of the northern Telangana districts, hails from Atmakur mandal headquarters in Warangal Rural district.
He unsuccessfully contested against Telugu Desam candidate Challa Dharma Reddy, who later shifted loyalties to the TRS, from Parkal in 2014 elections. He served as the vice-president of the Hyderabad Cricket Association from 2010 to 2014. He also held the positions of Director of Operations and CEO of Deccan Chargers, IPL team, from 2009 to 2012. He is also known for his social service through his Engala Charitable Trust for the last seven years.
On the other hand, the TRS leadership, as predicted by The Hans India had fielded Pochampally Srinivas Reddy, who is popularly known as Varikole Srinivas Reddy, as its candidate for the by-poll. Srinivas Reddy who is said to be a close associate of TRS working president KT Rama Rao has been with the TRS since its inception and currently he holds the position of party's State secretary.
Although, Sheep and Meat Development Corporation chairman Kanneboina Rajaiah Yadav, senior leaders Thakkallapally Ravinder Rao and Errabelli Pradeep Rao had tried for the ticket, TRS leadership zeroed in on Srinivas Reddy.
Although Wardhannapet MLA Aroori Ramesh and KUDA chairman Marri Yadava Reddy had filed two sets of papers on behalf of him on Monday, Pochampally Srinivas Reddy is likely to file his third set of papers along with the party B-form on Tuesday, the last day for filing nominations. It's learnt that Venkatram Reddy will file his nomination papers on Tuesday.
Meanwhile, the last date for filing nominations is May 14. The nomination papers will be scrutinised on May 15, and the last date for withdrawal is May 17. The polling will be held on May 31 and the counting on June 3. It's learnt that the outgoing ZPTCs and MPTCs whose term is to end on July 5 are eligible to cast their votes.