College withholds original degree certificates of its former principals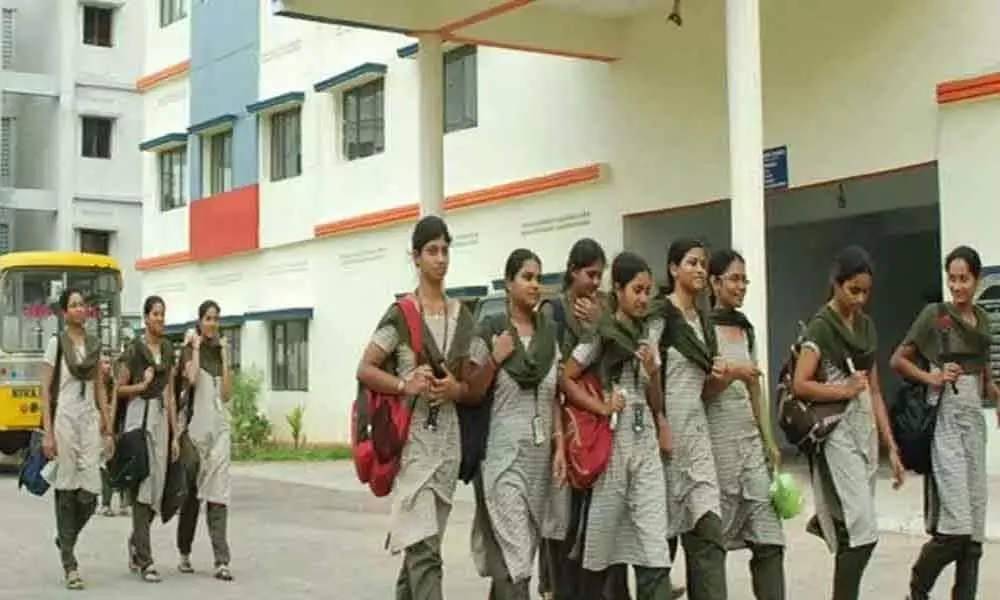 Highlights
It is one of its kind of classic example in which principals of two postgraduate colleges from Vijayawada have been knocking the doors of every known authority in the Education department
Hyderabad: It is one of its kind of classic example in which principals of two postgraduate colleges from Vijayawada have been knocking the doors of every known authority in the Education department, besides, chief minister's office to prime minister's office for the last three months. But, all that they have got is acknowledgement numbers for their applications for redressal.
However, the two principals, who worked in two post graduate colleges located in the Jupudi village, Ibrahimpatnam of Krishna district have seen a ray of hope twice, one from the All India Council of Technical Education (AICTE) and another from the Jawaharlal Nehru Technological University, Kakinada (JNTU-K).
But, their hopes are short-lived. Going into the details, Dr P Veerabhadra Swamy had worked as principal of Nova PG College near Jupudi village handling the MBA institution.
Another one, Dr Syed Sadat Alias Abdul Gani served as a principal, for the MCA College in the same group. The duo has resigned for their posts about three months ago.
But, "The colleges are neither clearing pending salaries nor it is returning our original degree certificates," said Veerabhadra Swamy. Adding, lack of original academic certificates left both the former principals holding doctoral degrees with decades of teaching experience behind them to remain unemployed.
When repeated requests made to the college management have fallen on deaf ears, Swamy had approached the AICTE. In turn, the apex technical education regulator in the country send a letter to the college reminding that "Withholding/retaining the original educational qualification certificates of faculty/non-teaching staff members is not permissible and such illegal and unethical restrictive practices are a clear violation of AICTE norms."
The said letter from the AICTE's Deputy Director (PGR Cell), Narender Singh asked the college management to look into the issue and return the original certificates at the earliest.
Also, the JNTU-K had asked the college in question to return the certificates. But, neither the AICTE nor JNTU-K letter could make any impact on Nova College.
Following this, the duo had sent letters to a host of authorities, including JNTU-K's Chancellor Biswabhusan Harichandan, who is also Andhra Pradesh Governor, Chief Minister Y S Jagan Mohan Reddy, Education Minister Dr Adimulapu Suresh, Andhra Pradesh State Council of Higher Education Prof K Hemachandra Reddy, Secretary of AP Higher Education and Commissioner of Technical Education.
However, when all these efforts have failed to make any impact, the two ex-principals have sent pleading Prime Minister Narendra Modi and Union Home Minister Amit Shah to direct the appropriate authorities to take steps for the return of their original academic certificates.
Meanwhile, hoping high the duo had also submitted a petition during the Spandana, the flagship programme of the AP government launched by the chief minister for addressing grievances of people. "I have submitted the petition on September 23rd but I am yet to get back my certificates," said Dr Syed Sadat.
Subscribed Failed...
Subscribed Successfully...