Congress rips into CM KCR for 'unsavoury' statement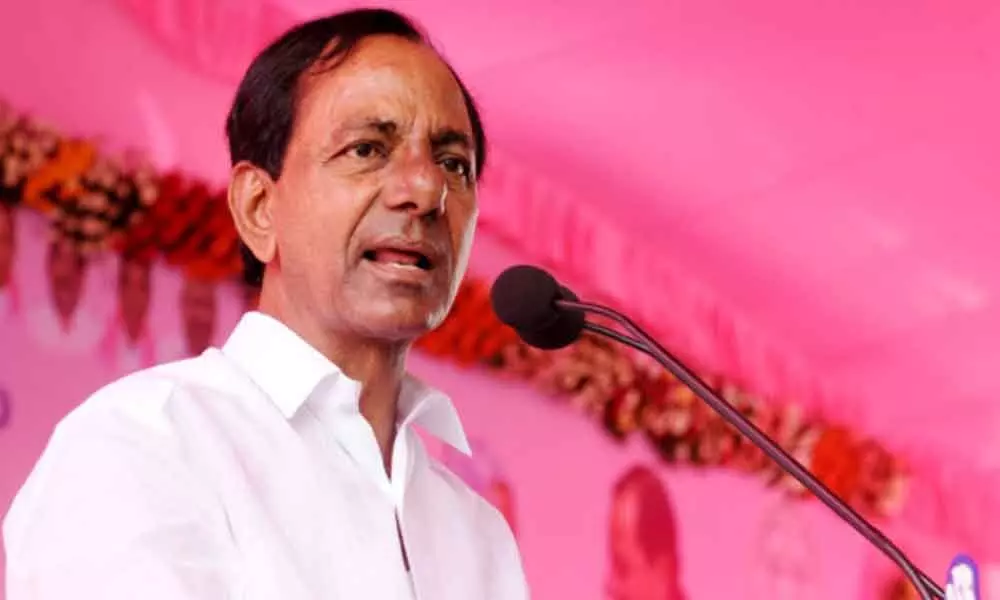 Highlights
Madhu Yaskhi says Sonia Gandhi had taken the bold decision to create Telangana, keeping in mind the sacrifices made by the youth for the Statehood
Hyderabad: Telangana Congress took serious exception to Chief Minister K Chandrashekar Rao's statement in Siddipet public meeting that if not for him Telangana would not have been there. Senior leaders Jagga Reddy, Madhu Yaskhi Goud, G Niranjan among others reacted sharply to the CM's remarks.
Madhu Yaskhi alleged that KCR took to Telangana slogan and agitation for his political future. He said Sonia Gandhi took the bold decision to create Telangana State keeping in mind the sacrifices made by Telangana youth for the Statehood. The former MP questioned KCR how could Statehood dream be achieved with 2 MPs by TRS, if not for Sonia Gandhi.
Former Minister Balram Naik also lashed out against KCR for not doing enough for unemployed youth who played a key role in the Statehood movement. Sangareddy MLA Jagga Reddy felt that one part of KCR's statement was correct. KCR would not have been there if not for Siddipet. But to say that Telangana was not there but for KCR was untrue. Jagga Reddy felt that CM had become so arrogant that he did not even thank Sonia and Rahul for giving Telangana. Senior leader G Niranjan said that KCR's arrogance reached a stage that he would see his downfall in the near future. He said that Telangana Statehood demand came into the picture much before K Chandrashekar Rao was in politics.