Dengue demon hits Telangana State again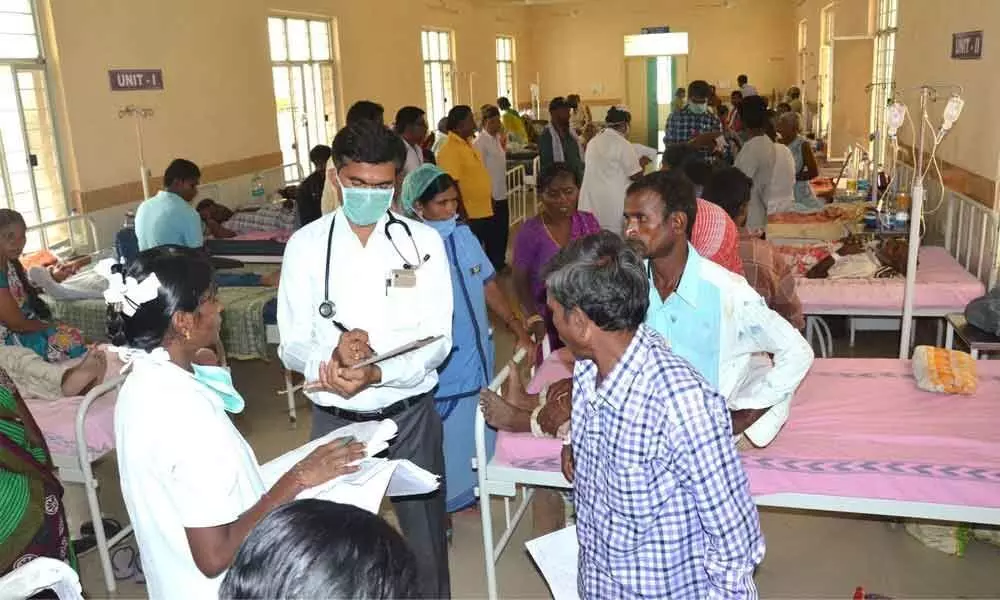 Highlights
In the last 10 days, nearly 1,700 positive cases registered across the State
Hyderabad: There is no respite for Telangana from dengue fever as positive cases are still being reported from various districts. In the last 10 days alone, nearly 1,700 positive cases were registered from across the state.
The incessant rains and cold weather conditions in the last 15 days meant there is no relief for people from various viral fevers. Fever patients continue to throng state and private hospitals and clinics, especially in the state capital.
On an average, over 1,500 out-patients are visiting Fever Hospital in Nallakunta daily for the last few weeks and the patients' rush is continuing.
General medicine specialists running private clinics in various places in the city are seeing patients even up to 11 pm in view of heavy rush during evenings.
Although the government claimed during the recent budget session of state legislatures that they are expecting fever cases from September onwards the non-stop and record rainfall in September has not helped the cause. In GHMC limits alone, over 650 positive cases have been registered in the last ten days.
While the Health department is taking daily reports of dengue positive cases from the districts, the suspected deaths are not being recorded officially.
The Health department is grilling the officials concerned in districts and private hospitals for blood test results and treatment given to patients who reportedly died of dengue.
During the first two days of this week, nearly six dengue suspected deaths, including children were reported from across the state.
With the Health administration's attitude towards suspected dengue deaths, even private hospitals are thinking twice to give death certificates mentioning dengue as the reason for death.