GHMC Elections 2020: TRS may end up winning 70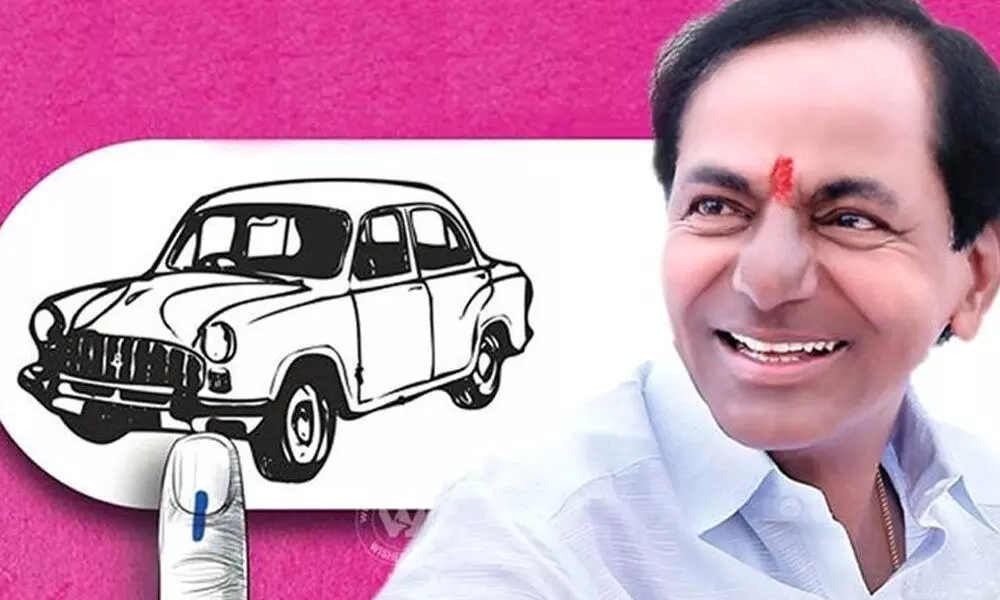 Highlights
With 31 ex-officio members, TRS confident of Mayor and Deputy Mayor posts
Hyderabad: The sudden increase in the poll percentage is now causing concern among the ruling party. The TRS is confident to get enough seats to have its own mayor but fears that there could be a fall in the total number of seats it would win. Party leaders in informal talks say that the BJP has given a tough fight and TRS may end up winning 70 divisions or so.
There were calculations and discussions among the party leaders on the number of divisions in which the party might win. The party leaders believe that the people of the city believed in the development plank of the ruling party and have voted for them in large numbers. The leaders said that there was some negative impact of not getting flood relief aid in some parts of the city and this is where the TRS had faced tough fight.
A senior leader in the party said that the party would be winning around 70 seats. The party has about 31 ex-officio members in the form of MPs, MLAs and MLCs and hence winning the seat of mayor and deputy mayor is not a problem for them. TRS leaders said that at the most BJP may get around 20 seats. The functioning of the sitting corporators might also have an impact on the elections.
Though people are happy with the GHMC and the corporators, there are certain divisions where the local corporators could not measure up to the expectations of the people and this might result in losing those divisions.
The party feels that the positive side of the elections is that the MIM may lose a couple of seats compared to last time. TRS working president KT Rama during his election campaign had said that the party would be winning at least 10 to 12 divisions in Old City.