Harish Rao unveils Chakali Ilamma statue in Gajwel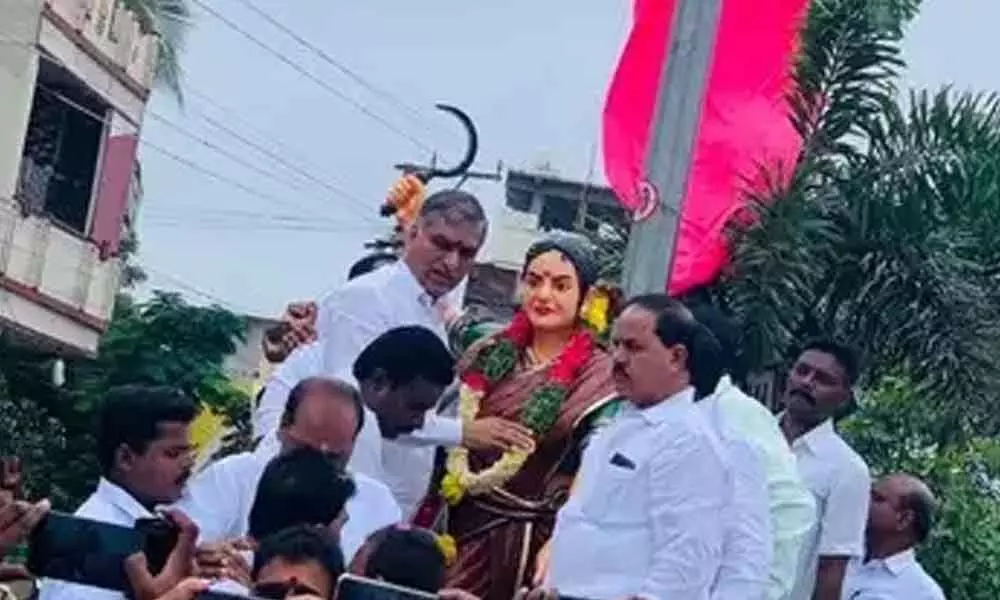 Highlights
Chakali Ilamma statue unveiled at Gajwel
A Dhobi Ghat will be set up soon at Gajwel, said Harish Rao
Finance minister Harish Rao on Thursday unveiled the statue of revolutionary leader Chakali Ilamma here at Gajwel of Siddipet district.
Terming her as an iron lady, Rao said that she waged armed struggle against the harassment by Razakars and Nizam rules. "An Ilamma Bhavan is being constructed at Rs 1 crore here at Gajwel," he added. "A kitchen shed, toilets and other needs will be built with Rs 40 lakh at the premises of the building," he said.
He further said that the government has set up an MBC corporation to benefit all sections of the people and suggested using drycleaners and dryers help to grow financially. He also said that another Dhobi Ghat like in Siddipet will be set up soon in Gajwel.