Hyderabad: Activists pitch for 'online portal' for RTI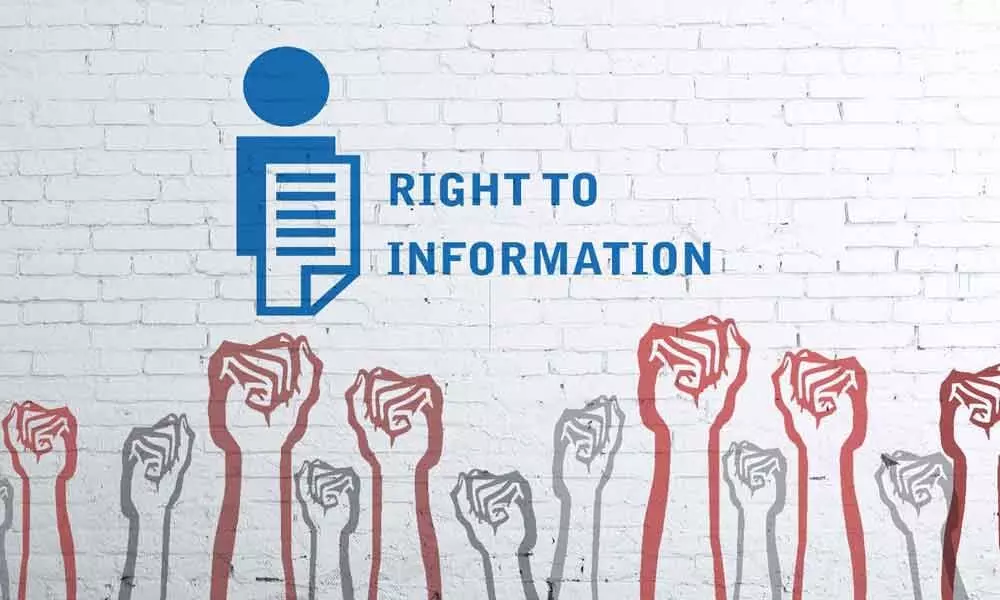 Highlights
Say it would enable fast disposal of petitions
Lockdown impacts as only 'fewer applications' processed
Hyderabad: With State Information Commission clearing only 47 petitions in the second quarter (mostly during lockdown), the RTI activists have demanded that the TS government establish 'online portal' to speed up dissemination of information.
It is being said that the delay in 'work distribution' amongst the newly appointed Information Commissioners has also impacted the decision making.
With status of judgements under most of them still remaining 'nil', the RTI activists expressed concern as both Dr Raja Sadaram Soma, Chief Information Commissioner, Buddha Murali, State Information Commissioner handling most the work for now would be retiring by September.
According to the website of TS Information Commission, while Sadaram disposed of 674 orders in the 1st quarter of 2020, Murali disposed of 497 orders. In the 2nd quarter till now they cleared 27 and 5 respectively.
Amongst five newly Information Commissioners, Dr Guruloth Shankar Naik cleared 6, Syed Khaleelullah cleared 9 (in 2nd quarter), while no judgements were made by the other three Commissioners.
"It has been more than 3-months (Feb 25) since the appointment of new Information Commissioners, but the 'work distribution' amongst them yet to take place.
They cannot cite excuse of Lockdown, as they were appointed a month prior to it and earning handsome salaries," said Ganji Srinivas Rao, a senior activist.
While other social and RTI activists like S Q Masood emphasised the need for completing the entire process through 'online' like Central government and other State governments like Maharashtra, UP and Delhi, wherein the government has established online portal for citizens, to secure access to information.
In his letter addressed to the Chief Secretary, Government of Telangana, he wondered as to why the State government failed to initiated this process, at least when the Lockdown was enforced.
"Despite technological advancement in various spheres, the Government of Telangana has not shown any zeal for establishing online portal to facilitate filing of online applications under RTI, 2005.
People faced lot of difficulties to file application under the provision of the RTI Act 2005 during the Covid-19 lockdown as postal services were shut and movement of public was restricted and there was no provision made by the state government for the citizens to obtain information under RTI-2005 apparently suspending the act under the testing period of lockdown in the state," he pointed out.
"It is necessary that the state government take immediate steps for establishment of an online portal for filling application, appeals and to facilitate online payment of fees," he added.