Hyderabad airport wins gold award at TSECA-2020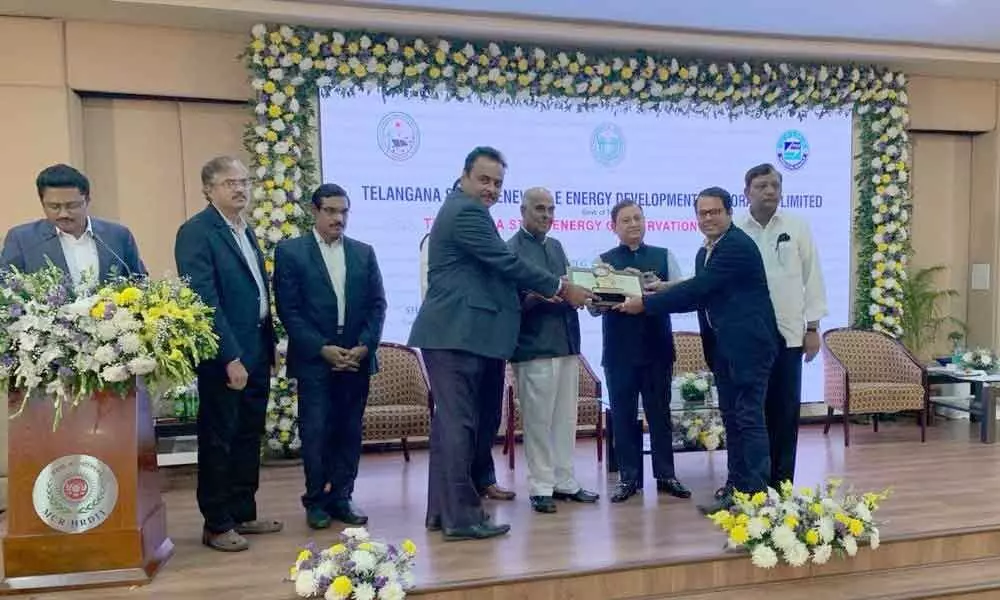 Highlights
GMR-led Hyderabad International Airport Limited (GHIAL) has clinched the prestigious Gold award at the Telangana State Energy Conservation Awards - 2020 (TSECA)
Ranga Reddy: GMR-led Hyderabad International Airport Limited (GHIAL) has clinched the prestigious Gold award at the Telangana State Energy Conservation Awards - 2020 (TSECA). The award was presented for the excellent initiatives taken by GHIAL in energy conservation.
Telangana Transco & Genco CMD D Prabhakar Rao and Secretary PR & RD Sandeep Kumar Sultania presented the award to senior officials from GHIAL during the energy conservation week celebrations at Dr MCRHRD Institute in Hyderabad in the presence of industry dignitaries and participants.
GHIAL CEO Pradeep Panicker said that the award is a testimony to GHIAL's commitment towards energy efficiency and environmental sustainability.
Over the last three years, GHIAL energy conservation initiatives have led to a rapid dip in the GHG (Green House Gas) emissions at the airport. Also, the Hyderabad international airport is a Carbon Neutral Airport having Level 3 + Neutrality Accreditation from ACI under its Airport Carbon Accreditation (ACA) programme.
GHIAL won CII's "National Energy Leader Award" in 2019 and 2020 and has been winning Excellent Energy Efficient trophy since 2017 at the CII- GBC flagship energy management programme. Recently, GHIAL had also won the CII - Green Power Performance Excellence Awards 2020 in the "Ground Mounted Solar" category.
The Telangana State Renewable Energy Development Corporation Ltd (TSREDC) annual forum recognises the companies engaged in energy efficiency initiatives that adopt best practices and technological advancement in their daily operations.