Hyderabad: BJP to hold public meeting at Patancheru on Sep 17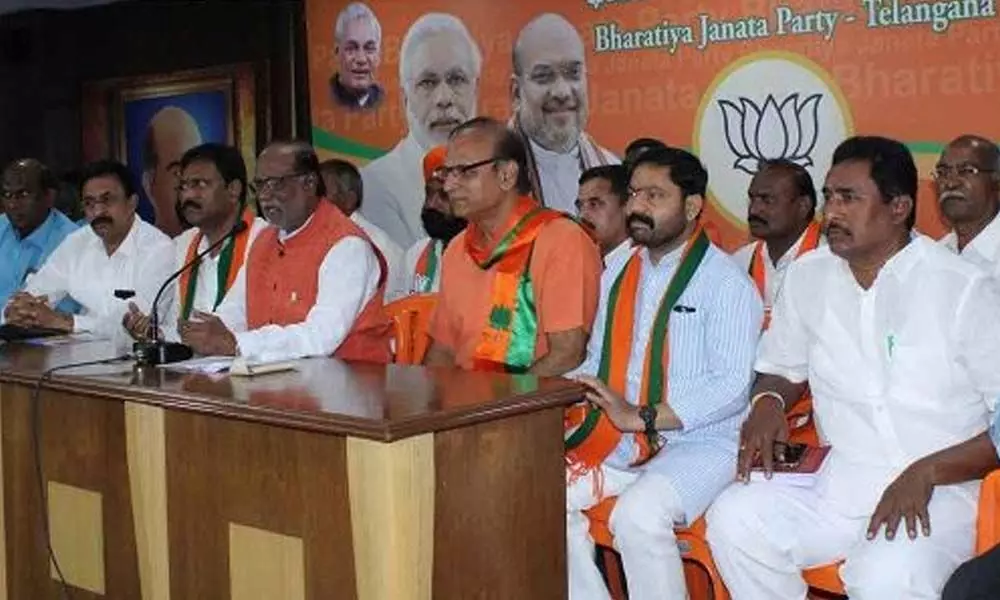 Highlights
BJP public meeting in Patancheru on September 17, 2019
Laxman said that even chameleon is ashamed of CM K Chandrasekhar Rao
Hyderabad: In the wake of Telangana liberation day, the Bharatiya Janata Party (BJP) is set to hold a massive public meeting at Patancheru on September 17.
BJP state in-charge K Laxman said that they have discussed with the governor Tamilisai Soundararajan to celebrate the liberation day in a formal way. He also questioned the government as to why it is not celebrating the day.
Laxman also lashed out at chief minister K Chandrasekhar Rao saying that even chameleon is ashamed of him.