KCR a man of words, not deeds: Congress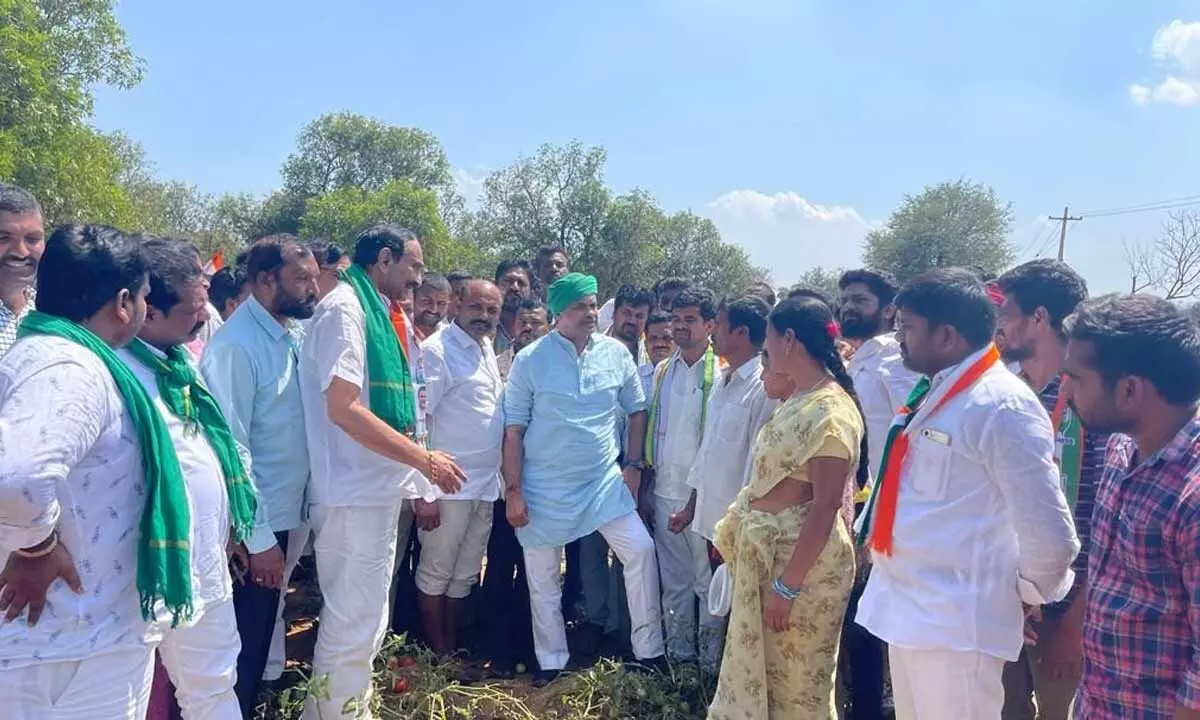 Highlights
Slams CM for not helping hailstorm-hit farmers
Asks KCR to learn from AP CM on keeping promises
Suryapet: MP Komati Reddy Venkata Reddy stated the farmers were happy when the Congress party was in power in the State.
Accompanied by former minister R Damodar Reddy, he toured the Thungathurthy Constituency in Suryapet district, inspected damage to crops and assured the farmers that they would fight to get compensation from the government.
Later, Venkata Reddy addressed the Rythu Deeksha at Tirumalagiri, stating that the hardships and losses of farmers whose crops were damaged due to hail storms and rains were very painful. He lamented that CM KCR, who claims to be the true representative of farmers in the country, was not coming forward to help the farmers in critical times.
The MP reminded the farmers that the Congress governments in the past fulfilled every promise made to the agriculture sector. Their loans were waived off during the Congress rule, whereas CM KCR failed to keep his promise to waive Rs 1,00,000. He also said that RythuBandhuwas not being given to tenant farmers.
MP Venkata Reddy advised the TRS government to learn how to keep promises from AP CM Jagan, who was doing justice to tenant farmers in the neighboring state. He predicted that Congress, which gave Telangana, would come to power and strive for the welfare of farmers in the state.He also pointed out that farmers in the state of Chhattisgarh were being given a support price of Rs 2,800 per quintal, which would be increased to Rs 3,000 soon. Even the MSP of Rs 1,500 was not being paid to the farmers in our state, he rued.