KCR readies blueprint to link Krishna, Godavari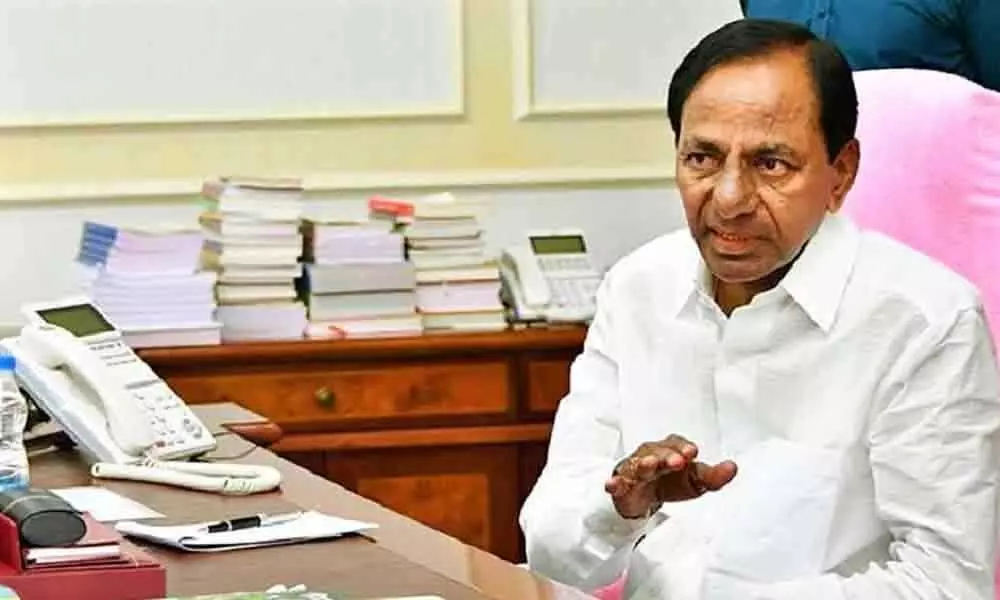 Highlights
Likely to meet Jagan in Tirupati or Vijayawada on Tuesday
Hyderabad: Telangana Chief Minister K Chandrashekar Rao has prepared a 'blueprint' for the optimum utilisation of Krishna and Godavari water which is said to benefit the two Telugu States.
Based on the draft plans prepared by irrigation experts and officials of the state Irrigation department, the chief minister is giving finishing touches to the plan on linking the two rivers.
A top official source said that KCR is likely to unveil the blueprint in the next meeting with AP Chief Minister YS Jagan Mohan Reddy which is likely to be held on September 24.
The issue of proposal to reduce the Polavaram height will also figure in the meeting to be held either in Tirupati or Vijayawada.
Former Chief Minister and TDP president N Chandrababu Naidu on Friday strongly opposed this move. He lamented that the Jagan Mohan Reddy does not even listen to the advice of experts.
Hence the ensuing meeting between KCR and Jagan assumed political significance.
Official sources said that KCR is keen to shift Godavari waters to Krishna delta via Rangareddy, Mahbubnagar and Nalgonda districts which were facing water scarcity since decades.
The role of Kaleshwaram project in shifting Gadavari water to Krishna will be one of the important issues to be mentioned in the report.
The use of existing infrastructure available at Kaleshwaram and the requirement of construction of new lift schemes and barrages will be discussed in the meeting.
The next meeting between the two chief ministers will concentrate more on the utilisation of projects and other infrastructure facilities for interlinking the two rivers and the challenges before the two states to take up new projects.
The requirement of permissions from the Union government and the neighbouring states consent to go ahead with the plan to lift Godavari water to Krishna in the future will also be key issues in the meeting.
Official sources said that the meeting will also review the status of long-pending issues, including power dues between the two states and repatriation of fourth grade employees of Telangana working in AP and AP-born engineers working in Telangana.
The two state government teams headed by Chief Secretaries already held two rounds of meetings on the bifurcation-related issues pending recently.
The outcome of the meeting was given to chief minister for final nod.