KTR holds special sanitation drive in Hyderabad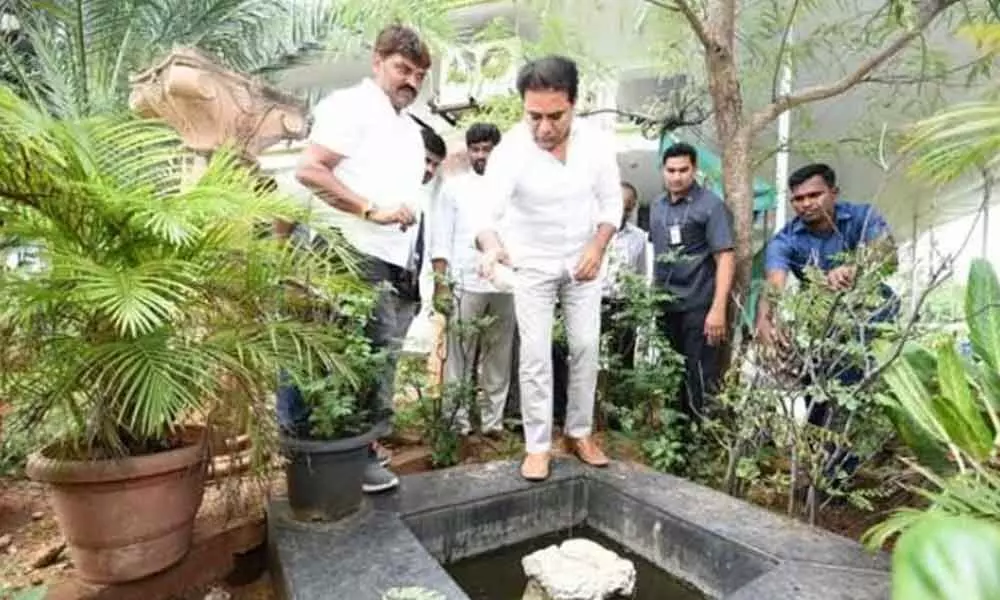 Highlights
KT Rama Rao special sanitation drive at his home in Hyderabad
The minister urged the people to maintain hygiene and make sure the surroundings are clean
Working president of TRS and Municipal Administration and Urban Development Minister KT Rama Rao held special sanitation drive at his residence in Hyderabad on Tuesday.
KTR held a meeting with Health minister Eatala Rajendar and GHMC officials on Monday and reviewed the efforts being taken to prevent the seasonal diseases. However, to bring awareness among the public, the minister himself conducted the drive at Pragati Bhavan. He cleared the trash and all the water stagnation sources at his residence.
The minister urged the people to maintain hygiene and make sure that their surroundings are clean. "Make sure no water stagnation at your area in which the mosquitoes spreading dengue lay eggs," said KTR.