No tiger in Peddapalli district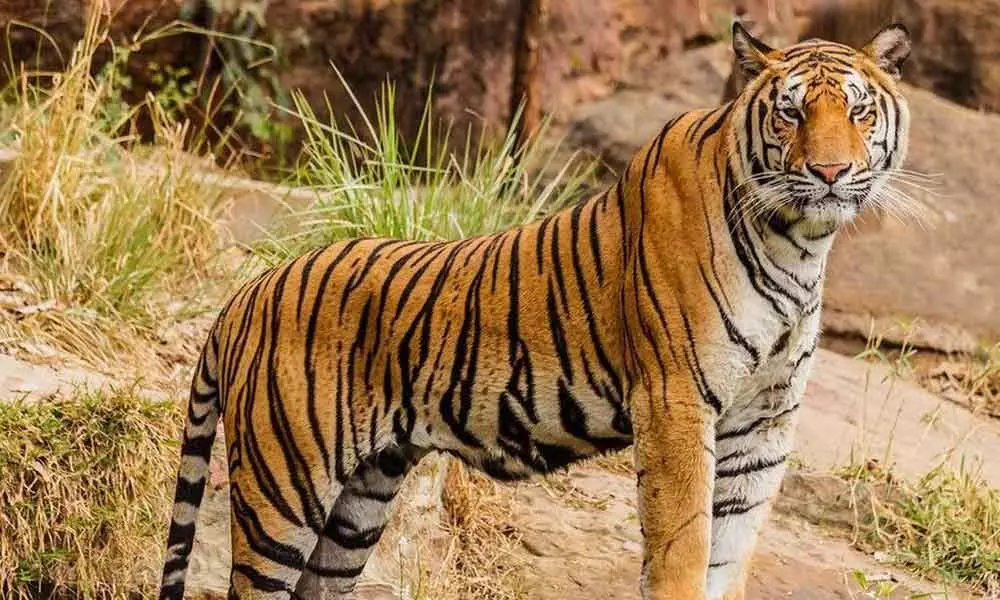 Highlights
Police deny social media messages of tiger roaming in Jaipur mandal
Peddapalli: A post has been circulating on several social media platforms since a few days that a few people have spotted tiger on the outskirts of Jaipur, Mudigunta and Bhimaram mandals in Peddapalli district.

Forest department officials became alert and started tracking footprints of tiger to confirm whether the post was true or false.
Residents of Jaipur mandal are worried after observing tiger's footprints on the outskirts of their area and felt that the tiger might have come from Mudigunta forest region. But the forest officials were opined that the tiger might have gone to Kothapalli forest region through Bhimaram of Peddapalli district without entering Jaipur. Forest officials, who traced tiger's footprints, informed that the tiger that was spotted at Kasipet mandal of KK-3 and KK-5 open cast coalmines on May 29, was headed towards Mandamarri, Shankarpalli, Sarangapalli, Thurkapalli and Ponnaram. The animal again found at Kanpur on June 1 and reached to Mudigunta forest region and from there it went to Indaram forest region, they added.
The tiger that was spotted at RK-8, RK-7 and RK-5 coal mines and also in the surrounding regions of Srirampur coal mine general manager office on June 5 had killed a buffalo and a forest pig. Again, on June 10, the forest officials had traced footprints of tiger in RK-5 coal mine area. A security guard of Singareni thermal power plant said that he saw a tiger on Saturday in the surrounding areas of power plant. But the forest officials denied what he said and
informed that the tiger might have gone to Kothapalli and Asnabad forest region.
Meanwhile, Jaipur police in a statement released here on Tuesday appealed to the people not to be afraid of the rumours of a tiger spotted in the thermal power plant in Jaipur mandal. They stated that after searching with the forest department officials, they identified the footprints of a jungle cat but not of a tiger.