Telangana: All focus on promotions and recruitments now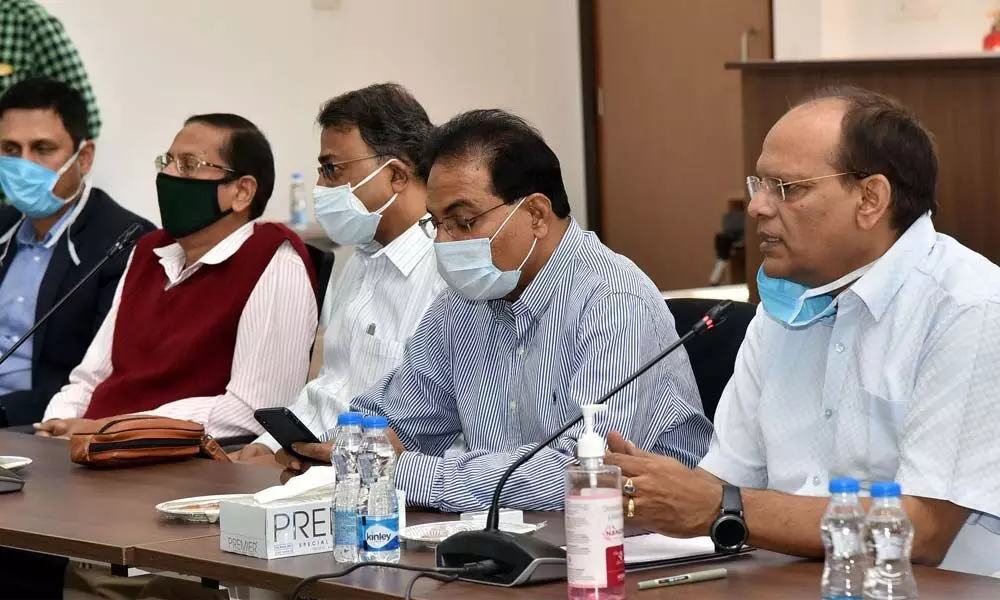 Highlights
Officials told to complete all promotions by Jan 31
Chief advisor Rajiv Sharma, advisors SK Joshi, K V Ramana Chary and AK Khan to assist government in promotion exercise
Hyderabad: The State Government has set a single-point agenda for the entire month of January. The focus is on the completion of the process of promotions to government employees, recruitment on compassionate grounds, finalisation of vacancies in each department and the issue of PRC. Chief Secretary Somesh Kumar directed all the secretaries and HoDs to complete all promotions to the employees at Secretariat, HoDs and district level and not later than January 31.
Secretaries and all HoDs (Head of the Departments) and the district Collectors have been told to put on hold their major programmes mainly the high-level review meetings and district development reviews and see that the main agenda for the month was completed without giving any scope for legal and administrative complications. It has also asked chief advisor to the state government Rajiv Sharma and other advisors SK Joshi, K V Ramana Chary and AK Khan to assist the government.
Rajiv Sharma and Joshi will help the government in the finalising promotions in the key Irrigation, Finance and Revenue departments and AK Khan will help in finalising promotions in the police department. It may be mentioned here that Chief Minister K Chandrashekar Rao has recently promised to resolve all issues and demands raised by the government employees in a month's time. Apart from finalisation of new pay-scales under the new PRC, pending promotions to all employees is also to be addressed.
At the first high-level meeting with top officials, including the collectors at the Secretariat here on Monday, Chief Secretary Somesh Kumar reviewed the status of DPCs and the meetings conducted by the heads of the committees. The officials have been entrusted with the task of finalisation of promotion on a priority basis to all top officials at a high-level meeting and a similar meeting will be held on January 6, 20 and 27 to complete the entire process.
He said that consequential vacancies arising due to promotions would be included in the direct recruitment notifications. Another three high-level meetings on January 6, 20 and 27 are also organised to wind up the exercise taken up for rejig of the administration at every level.