TSRTC lines up 4,500 buses for Sankranti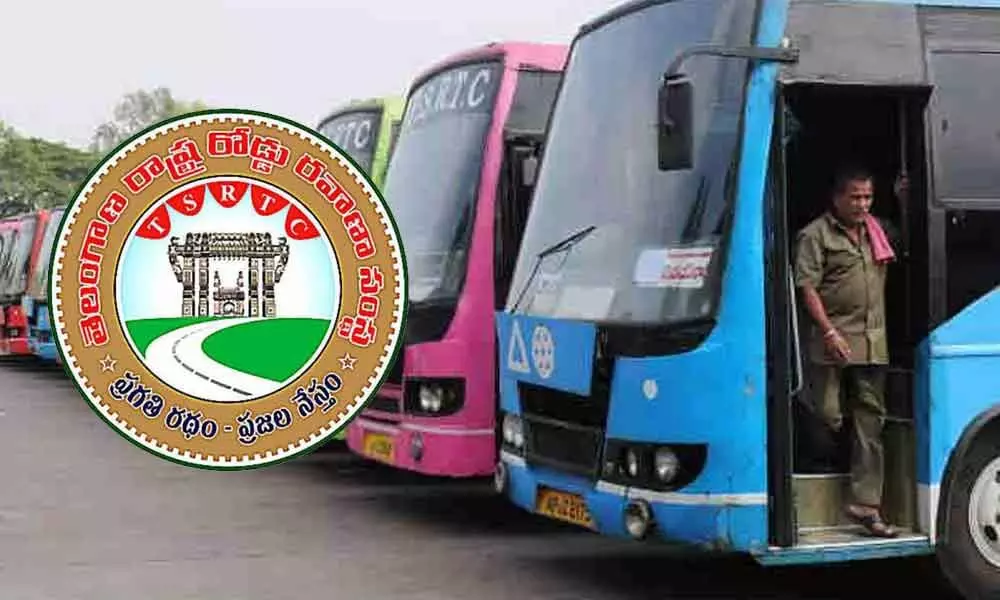 Highlights
The Telangana State Road Transport Corporation (TSRTC) will operate more than 4,500 buses to various towns in Andhra Pradesh and also in the State to clear the rush of passengers during Sankranti
Hyderabad: The Telangana State Road Transport Corporation (TSRTC) will operate more than 4,500 buses to various towns in Andhra Pradesh and also in the State to clear the rush of passengers during Sankranti.
According to sources, the Corporation has prepared an action plan to operate the buses to different parts of the state. The buses would be operated from January 10 till Sankranti. The number of buses would be increased as per the rush of passengers.
Sources said that the officials have sent the report to the executive directors for operating additional buses and based on their decision, the buses would be added or decreased. Last year, it operated around 4,000 buses to different places.
The buses would be operated from different locations instead of Mahatma Gandhi Bus Station (MGBS). This is to avoid crowding at the bus station. The buses going towards Nalgonda, Miryalguda and Vijayawada the buses would be starting from LB Nagar, while buses towards Warangal and Yadadri would be starting from Uppal Cross Roads.
Buses going towards Mahabubnagar would be starting from Aramgarh. In the case of passengers unknowingly coming to MGBS, they would be ferried through the city buses and there would be one bus for every ten minutes. The buses going towards Adilabad, Nizamabad and Karimnagar would be starting from Jubilee Bus Station.