Warangal: 2 Naxal leaders 'arrested'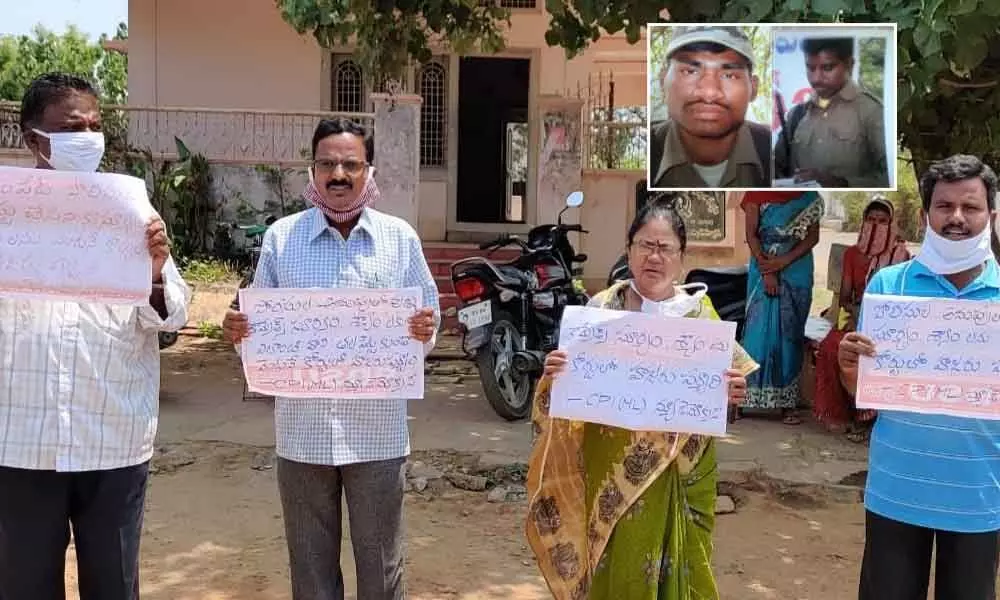 Highlights
Even as the suspense over the arrest of two underground leaders of the CPI-ML New Democracy continued, the cadres of the banned outfit across the Warangal Rural and Mahabubabad districts staged protests demanding the police to show their leaders' arrest
Warangal: Even as the suspense over the arrest of two underground leaders of the CPI-ML New Democracy continued, the cadres of the banned outfit across the Warangal Rural and Mahabubabad districts staged protests demanding the police to show their leaders' arrest.
The New Democracy leaders alleged that the police had arrested State Committee member Soma Bhaskar alias Suryam and Mahabubabad District Committee member Burka Prathap alias Shyam in the wee hours of Tuesday near Arshanpalle under Nallabelly mandal in Warangal Rural district.
Suryam, who hails from Duggondi mandal, has been with the outfit for over two decades and is one among a very few long serving members of the New Democracy. Shyam, who belongs to Pakhal-Kothaguda, has been with the party for about a decade, it's learnt.
Speaking to The Hans India, Telangana Northeast Regional Committee Secretariat Member Gouni Ilaiah said: "We demand the police to produce both the leaders before the court immediately. We have credible information that police had picked up Suryam and Shyam near Arshanpalle."
Meanwhile, speculation is rife that police have got a tip off of both the leaders' movement from the insiders of the New Democracy.
The other version doing rounds is that Suryam and Shyam have voluntarily surrendered before the police after they had worked out a safe passage with the help of some people's representatives.