Amalapuram: Take cricketer Rasheed as an inspiration, youth told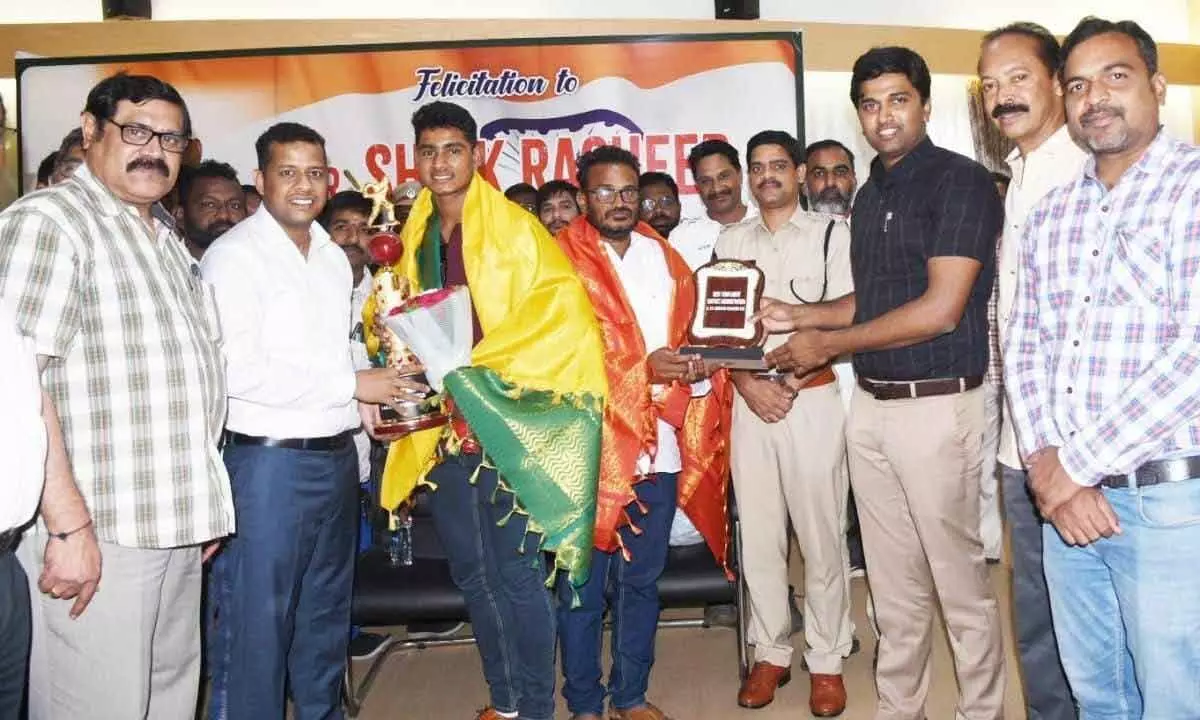 Highlights
Cricketer Shaik Rasheed says that if the satisfaction falls at one level, the opportunity to climb higher peaks will be lost
Amalapuram(Konaseema district): District Collector Himanshu Shukla called upon the youth to take famous cricketer Shaik Rasheed as an inspiration and role model and shape their future as sportsmen and excel in that field.
Shaik Rasheed, the vice-captain of India Under-19 men's team and a member of the World Cup-2022 winning team (IPL 2023 Chennai Super Kings), was felicitated at the Collectorate here on Thursday.
Speaking on the occasion, the Collector said that Sheikh Rasheed, who was born on September 24, 2004, in Guntur, is a famous Indian cricketer. Rasheed made his first-class cricket debut in February 2022 and represented Andhra Pradesh against Services in the 2021-22 Ranji Trophy. In 2022-23, he represented Andhra Pradesh and won the Syed Mushtaq Ali Trophy against Nagaland. He was also selected as the vice-captain of the Indian team for the Under-19 Cricket World Cup. His batting contributions in the semi-final and final helped India win the U-19 World Cup, Collector Himanshu Shukla said.
District Police Superintendent Sridhar said that Rasheed is a person from Coastal Andhra and it is a source of pride for all of us.
Joint Collector Dhyanachandra HM said that Shaik Rasheed is a person, who proved that local talent can rise to a higher level. He wished him to achieve more sporting achievements in the future and bring fame to the state.
Rasheed's father Balisha explained the struggles his son had to go through to reach this level.
Rasheed said that one should not be depressed when faced with defeats in sports competitions. They should fight better with practice and achieve success. He made it clear that if the satisfaction falls at one level, the opportunity to climb higher peaks will be lost.
Cricket Association president Dr K Sivaram Kumar, District Revenue Officer Ch Sattibabu, Collectorate Administration Officer Kasi Visveswara Rao, District Sports Authority Chief Coach Suresh Kumar, Section Officer Ramanakumari and cricket fans participated in the programme.