Deficient infra, low manpower hit fire dept in Nellore dist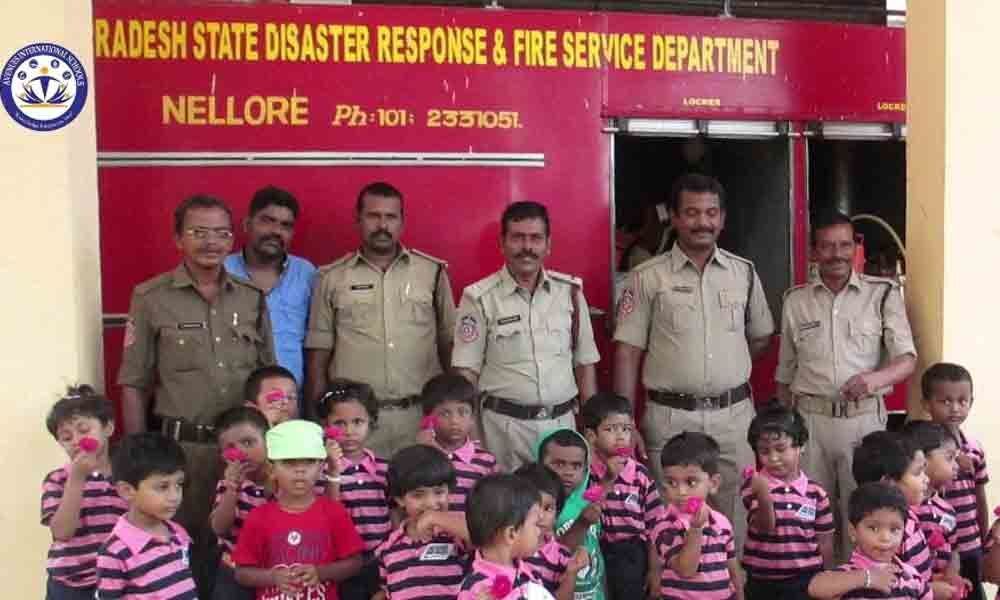 Highlights
Though there are 46 mandals in the district there are only 13 fire stations Industrial areas do not have proper fire extinguishing equipment to tackle the situations during mishaps At some stations, though there are fire tenders, there is no water to use
Nellore: Fire department in the district is still facing deficient infrastructure to tackle the situations during accidents especially during summer. Though the fire stations are needed in every mandal, there are only 13 fire stations to 46 mandals across the district.
Only one modern firefighting vehicle and a mini water tender for the entire district.

Though there are vehicles, there is no water to douse flames at places like Gudur, Muthukur, Vinjamur and other mandals.
There were 1,517 fire accidents occurred during 2014; 1,223 during 2015-16; 1,468 during 2016-17 and 825 fire accidents during 2017-18 across the district.
Nellore, Gudur, Kavali, Atmakur, Podalakur, Kota, Rapur, Udayagiri, Vinjamur, Marripadu, Venkatagiri, Naidupet, and Sullurpet centres are having fire stations and officials have proposed a Model Fire Station in Nellore city which is yet to come to reality.
Deficit staff for the fire department is another problem for tackling the fire accidents in various mandals. There are 13 fire officers, 28 leading firemen, 32 driver/operators, 86 fire men, 40 home guards working for the entire district.
The department had proposed for 10 Fire Stations additionally keeping in view of growing needs.
There are industries located in southern part of the district Sullurpet, and Tada mandals.
Fire equipment and fire tenders are needed at Sri City, SEZs, and at other companies. Officials planned a station in Sullurpet and the building is under construction and the town is having only fire tender for Sullurpet, Tada and DV Satram mandals.
Though there are 183 industries in Sri City there is no fire station for serving needs of the industrial organisations. Some companies are having their own fire tenders and other equipment for meeting the demand during emergency. There are another 80 companies located in Menakuru, Mambattu and other places.
Naidupet is also having a fire station for both Naidupet and Ozili mandals.
The department also proposed a Fire Service Academy with Rs. 2 crore in the district with the assistance of managements from industries.
Industrial organisations in Menakuru Special Economic Zone area have no fire tender facility though it is close to Naidupet.