Hero Rajini sticker helps police crack murder case in Nellore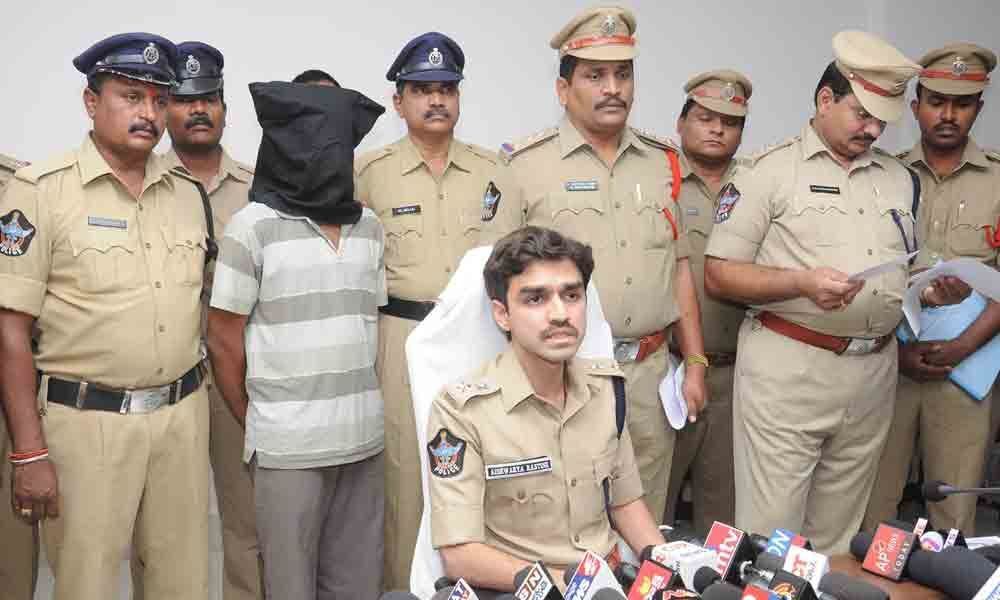 Highlights
N Rajinikanth alias Ramaswamy arrived in an auto and killed his paramour on May 28.Cops nab the accused based on Tamil super star Rajinikanth's sticker on his auto.Police search 10,000 autos in city prior to nabbing the accused.
Nellore: A youngster killed paramour and burnt her body for diverting attention of the police was arrested by Balaji Nagar police on Monday.

District SP Aishwarya Rastogi, addressing the media, at the District Police Office, said that Ramaswamy alias V Srikanth alias Rajinikanth (22), an auto-rickshaw owner, from Aravinda Nagar locality in the city was having an illicit affair with Bondili Nirmala Bhai (45), who resides in Ramalingapuram. A sticker on the auto finally helped the police to apprehend the accused in the brutal murder case.
Ramaswamy had visited her house in the last six months and fulfilled her biological needs. As he was addicted to bad habits, Rajinikanth planned to kill her and steal the gold ornaments from her house.
The accused visited Nirmala Bhai's house on May 28 in an auto and stabbed her with a knife on multiple times till she died. He hid knife under the pillow and decamped with gold chain, bangles, earrings and cash of Rs 2,000 from her wallet. He also searched for valuables in the almirah and found nothing.
To divert attention of the police, he collected old newspapers in the house and burnt her. He also leaked gas from the cylinder thinking that people might consider it as an accident. Police kept an eye on the movements of suspected offenders and searched around 10,000 autorickshaws in the city as he reached house of Nirmala by an auto.
They had a clue that there was sticker of the Kollywood actor Rajinikanth on the auto and intensified their efforts. They also verified CCTV cameras in the nearby localities for any clues.
Finally, Balaji Nagar police arrested Ramaswamy at the Apollo Hospital Junction at Muthukur Road on Monday after inspecting the auto.
They recovered gold chain, four bangles and earrings from the accused. City DSP NBM Murali Krishna and others were present.
SP Rastogi appreciated police officials and personnel for their excellent performance in apprehending the accused within a short period.