Provide MSP to tomato, banana crops: TDP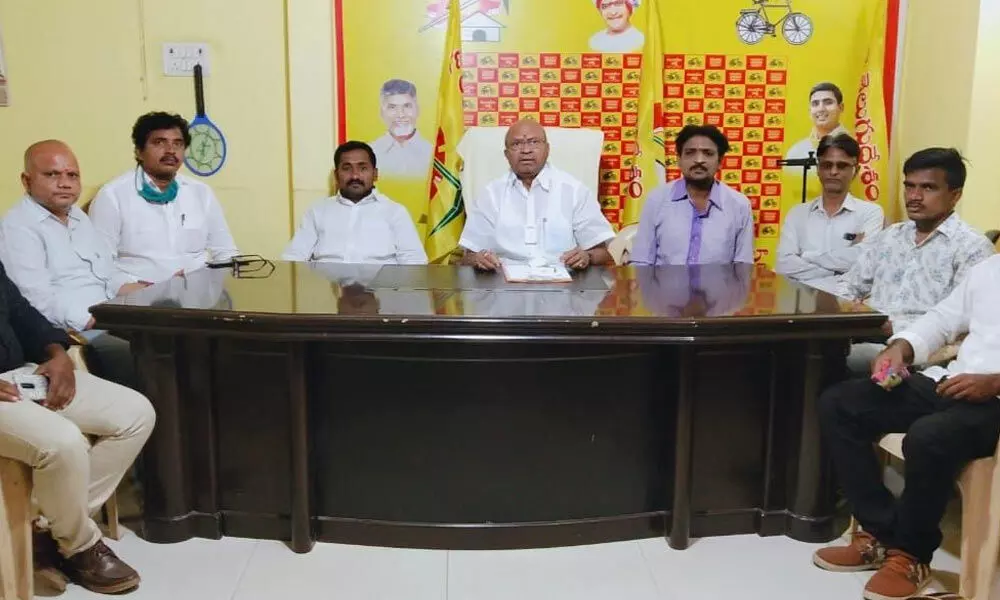 Highlights
Kurnool Lok Sabha constituency president Somi Shetty Venkateswarlu says the price of tomato touches rock bottom in the market due to glut in crop production
Says a kg tomato was sold at Rs 1 at Pathikonda Agriculture Market
Kurnool: TDP Kurnool Lok Sabha constituency president Somi Shetty Venkateswarlu has said that the tomato and banana farmers are in deep financial trouble as they are not getting minimum support price for their produce at the agriculture market.
Addressing media at party office on Wednesday, he came down heavily on the Chief Minister Y S Jagan Mohan Reddy for not bothering to address the problems of farmers.
He said tomato crop was widely cultivated at Pathikonda, Adoni Alur, Aspari, Yemmignoor and Kodumuru mandals. This year due to abundance of rainfall in the district, the farmers have got bumper yield. However, the price of tomato crashed to rock bottom in the market due to glut in crop production, he said and added a kg tomato was sold at Rs 1 at Pathikonda Agriculture Market. Interestingly the same tomato crop is being sold at Rs 12 a kg in Rythu Bazaars, said Somi Shetty Venkateshwarulu.
He further said that even banana crop was also widely cultivated at Nandyal, Panyam and Orvakal mandals and the crop was also destroyed due to recent Nivar cyclone. Though the crop loss was yet to be paid, the farmers are trying to sell the leftover yield. With no buyers coming forward, the farmers are forced to sell the crop at the local market at throwaway price, said Somi Shetty.
He demanded the government to extend minimum support price to save the tomato and banana growers. If the government did not give MSP, then the farmers in the district would be forced to take extreme steps.