AI in games will drive user experience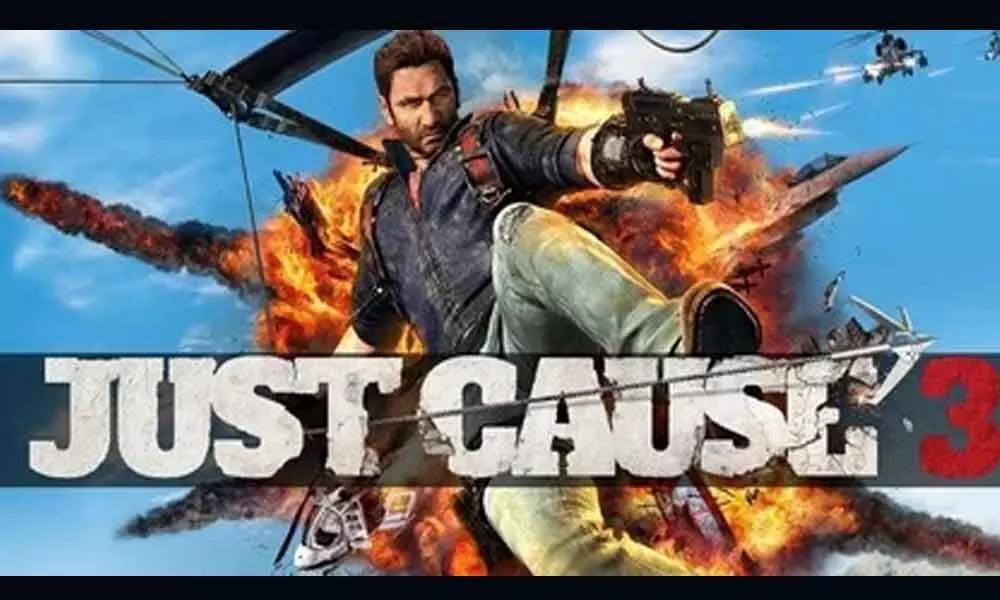 Highlights
Is Artificial Intelligence made best use of in creating a video game -- the answer is negative says the founder of Lakshya Digital, Manvendra Shukul.
Is Artificial Intelligence made best use of in creating a video game -- the answer is negative says the founder of Lakshya Digital, Manvendra Shukul.
According to him, if AI is tapped to its fullest potential, it has the ability to impact the creation of experience for players in a video game.
"AI is a great component for developing a game, but it hasn't reached that level of maturity in usage. Right now, AI is able to create reactions of a game with the player, but is AI able to recreate new environment, new experience for the player – no, it hasn't," Manvendra Shukul, also the CEO of Lakshya Digital, told The Hans India.
As known, a video game involves interaction with a single player or multiple players. "At present, the interaction that takes place in a game is programmed. AI can learn constantly based on the interaction of the game with the player.
This learning can create a completely different experience for the player -- how he needs to play the game, what are the challenges he can be given, the win and lose situations, environment that has to be created etc. This learning can happen if Artificial Intelligence is used effectively," Shukul added.
The CEO finds that the basic understanding of this technology itself is still in its initial stage. What all can AI do or what should it do -- for AI to function up to its optimal level, the first level of finding this definition of AI needs to be mastered, he says, adding, "the present concept of AI is not what this technology really is.
Now, it's being used as a series of questions and answers. As the possibility of AI itself is getting researched now, it might take at least three-four years for AI to move towards creating experiences for the player."
Going against the popular notion about Augmented Reality and Virtual Reality, Shukul says, "Personally I feel, VR will not make that revolution in gaming as everyone have been talking of.
There are VR games that are coming into the market, but they are not changing the way games are played or games are looked at. Whereas, AR has better applications in non-gaming, such as training, simulation etc."
Lakshya Digital, a 15-year-old game services company provides art and animation to the top video game developers worldwide. Recently, the company did a pilot project for an animation company.
If the project is acknowledged, Lakshya will be the pioneers in utilising game technology instead of key frame animation in creating an animation series.
Shukul says, "Game is a technology driven medium, game engine is a technology that drives any game we make. We can create the same animation efficiently by utilising gaming technology.
We recently did a pilot for an established animation company. Here we demonstrated how animation can be made through gaming technology.
This will reduce the cost of creating animation by 30 per cent and time by 40 per cent."
In 2014, Lakshya Digital was acquired by Dublin-headquartered Keyword Studios, a game development company.
Keyword has over 7,000 employees, and 58 studios present in 24 cities globally. Keywords India provides art and animation service under Lakshya Digital, and localisation of games under another acquired company called Babel.
Founded in 2004, Lakshya Digital started as a six-member team. Now they have more than 500 people. Their studios are in Gurugram, Pune, Seattle and Tokyo.
The company has a target of doubling their workforce to over 900 people across their four development centres in the next three to four years.
Besides, the company has plans to open a development centre, initially with six people, either in North East, West Bengal or Telangana. Lakshya which also has a training academy called as InGame, will follow in any one of these States.
"We are actively exploring new geographies to capitalise the talent present there. In next one or two years, we will open a studio along with InGame, which is already present in Pune and Gurugram."
"Here in Hyderabad, nearly 18 months ago, Lakshya had opened a small centre, it wasn't successful for certain reasons. The Telangana government is aggressive about making this city a creative hub.
We are confident that if we decide to set up a studio here, we would get the support of the government. But, as there are companies already present in the same domain here, we will have to fight for the same talent," Shukul added.
The size of video game industry globally is worth $1.4 billion. But the size of this industry in India is less than a per cent of that.
Earlier, the countries dominating this market were the US, Japan, followed by China. China, now known as a gaming country, has surpassed the other two countries, with its strong user base for video games and game service providers.
China has been in the gaming service space from the last 25 years while this sector is growing in India from the last 15 years.
As Shukul explains, "Earlier, China was an option for low cost gaming service as the same has been expensive in the US.
Now, India has levelled up by providing quality service, competitive price and better experience to the client. In the next five years, India will become a hub for game developing services."
In line with this thought, Keywords Studio will launch a GEO (global engineering organisation) in Gurugram by 2020. GEO will support the existing game engineering teams present with Keywords.
At present, the company has engineering talent available in five studios globally.
He says, "Keywords is eyeing India for engineering talent required to develop games. There is a need for more game engineers, which is otherwise expensive in other existent countries.
The pilot of GEO will consist of six-10 programmers. India has great engineers but not game engineers. Hence, going ahead, the extension service of InGame will include training for engineers, to bring out the best game engineers."