Andhra Pradesh's growth hinges on industrial development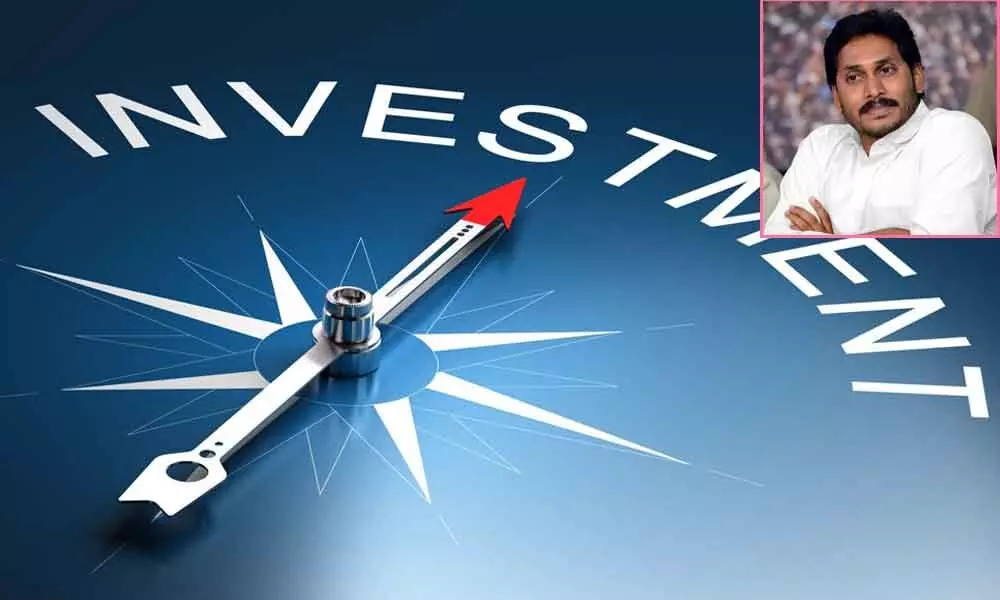 Highlights
The task of attracting investments into AP will test the YS Jagan govt's acumen
In Andhra Pradesh, YS Jagan Mohan Reddy completed one year as Chief Minister on Saturday (May 30, 2020). However, it is too early to gauge the performance of the young CM and his government. Entering the corridors of power with a massive mandate of 151 MLAs out of 175 in AP Assembly on May 30, 2019, YS Jagan has scored fairly well when it comes to implementing welfare schemes. That's not a simple feat. Welfare schemes need massive funds, while AP is haunted by a deficit budget, a legacy from the bifurcation of united Andhra Pradesh. The government had no other option except borrowing more to foot the welfare bill. But there is a limit to the quantum of funds that a State can borrow. Further, like in other States in the country, the ongoing Covid-19 crisis has crippled AP's economy, putting it under more financial strain. So, implementing welfare schemes is going to be a big challenge for the Chief Minister in coming years if he fails to put AP on a higher economic growth path. That can only happen if AP succeeds in attracting massive investments from the private sector.

Frankly speaking, the YS Jagan government had not focused much on the industrial sector and on the ways to attract more investments during the initial days of its tenure. Its sole focus was on welfare. Further, its decisions related to existing investments kicked up controversies as well. The AP government's move to review power purchase agreements (PPAs) related to renewable energy had an adverse impact on the investment climate for some time. Its public displeasure over incentives offered by the previous government to large companies also had its impact. Reports of Kia Motors shifting its Greenfield plant lock, stock and barrel from the backward Anantapur district to Tamil Nadu, created ripples. But fortunately for AP, those reports turned out to be false.
However, the AP government recently came out with a Rs 1,110-crore package to support the industrial sector, especially MSMEs, battered by Covid-19. This step indeed created positive vibes in the industrial community as no other State government announced such a package till now. Earlier this week, the Chief Minister also reached out to industrialists through an interactive session as a part of 'Maa Paalan Mee Suchana' (Our governance your suggestion) programme organised to mark the first anniversary of the YSRCP government. During the interaction, CM sought suggestions from industrialists, a first in this government. Interestingly, he personally requested Ravindra Sannareddy to make suggestions though the Sri City MD was not on the list of speakers. Sannareddy built Sri City from the scratch and transformed it into one of the most successful SEZs in the country.
Going by the way YS Jagan has pitched for investments at the brainstorming session, the CM seems to be keen on attracting investments into AP. But his government should do more. Firstly, it should come out with an industrial policy of its own at the earliest possible. That is the first step for attracting more investments into the State. AP's industrial policy for 2015-20 unveiled by the previous TDP government has lapsed. In February this year, a draft policy was released. But the Covid-19 crisis might have put spokes into it. Some companies seem to be waiting for the final contours of the policy before zeroing in on AP for making investments. That's what an industrialist has revealed recently. It's time the State government expedites the process of finalising its own industrial policy and, makes an announcement sooner than later.
This apart, the YS Jagan government should also expedite its three capital cities' plan if it sticks to it. Post the implementation of the plan, Visakhapatnam plays a crucial role in the development of AP as it will be the executive capital where key administrative setup sits. The real estate sector, the key driver of growth and employment in India, also gets clarity. As of now, the sector is in a dormant state in AP though there is some traction in Visakhapatnam. Further, it will take some time for the AP government to transform Vizag into executive capital. Creating necessary infrastructure for an administrative setup is a challenging task as well. Sooner the government makes the shift, the better. That will put an end to uncertainty over the capital city and infuse confidence among investors.
Further, AP has a good manufacturing base thanks to Sri City in Chittoor district and the presence of Kia Motors. It should leverage it to expand the manufacturing sector including automobiles. Besides, it should also focus on the service sector, especially IT, which generates more jobs. Startups are also a good area to tap. For that to happen, AP should have a talent pool. Though CM announced a skill development university, skill development initiatives took a backseat in the last one year. A course correction is needed here.
But attracting investments into AP is not going to be an easy task. It will test YS Jagan government's acumen. A dogged perseverance will do the trick. The government should also put together a good team, which does follow up with prospective investors religiously. Attracting more investments is a must for the AP government as YS Jagan needs more funds for his cash-guzzling welfare schemes. And successful implementation of welfare schemes holds key for his re-election in 2024 when voters will rate his government's performance.
Last word: How much will Covid-19 cost the global economy? It's not easy to guesstimate as the coronavirus is still ravaging the world. However, the United Nations has come out with an estimate. The UN Secretary General warned that economic devastation caused by corona would lead to a loss of $8.5 trillion in global output. In Indian currency, it equals to Rs 642 lakh crore or more than three times of India's economy. That's the sharpest fall since the Great Depression of 1929-32 when global GDP contracted 15 per cent. That means the world will reel under economic side-effects of Covid for longer than expected. That's the price the world is paying for someone's love for exotic wild animals in China. And India is not immune to the crisis. Some projections say India's GDP will contract five per cent this fiscal. But the GDP will contract much more. No surprise, if it goes beyond 10 per cent.
Interested in blogging for thehansindia.com? We will be happy to have you on board as a blogger.