BLE Beacon, the new-age lighthouse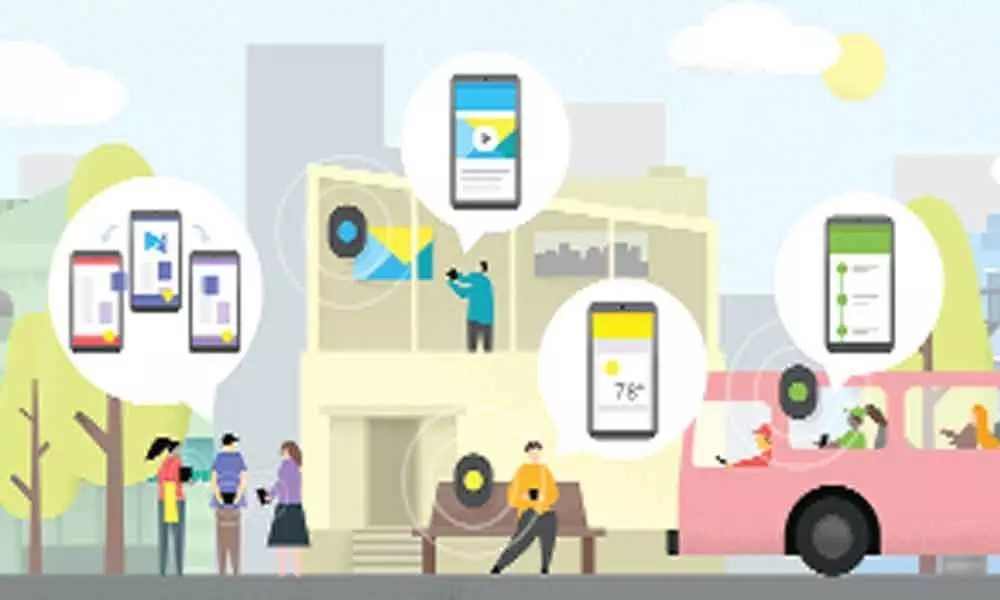 Highlights
In the technology world, a concept called 'BLE Beacons' was introduced a few years ago. It's similar to a lighthouse. Just as tower sends out light signals to alert ships in the vicinity, Beacon sends out radio signals at regular intervals to inform mobile phones about its existence
An old sailor's story goes that once a US battleship saw a light approaching them. The captain sent a signal saying, "We are on a collision course, please change the course by 20 degrees".
A response came back instantly "You should change course."
The captain signaled " I am a captain. You change course 20 degrees."
The reply "I am a 2nd class seaman, but you better change course."
This response riled up the captain. He sent a message "I am a battleship damn it."
Immediate response "I am a lighthouse. Your call."
For centuries lighthouses have guided ships navigating through nights in rough seas to reach land.
In the technology world, a concept called 'BLE Beacons' was introduced a few years ago. It's similar to a lighthouse. Just as tower sends out light signals to alert ships in the vicinity, Beacon sends out radio signals at regular intervals to inform mobile phones about its existence.
Radio signals are made up of a combination of letters and numbers. BLE stands for Bluetooth - low energy.
Smartphones which are Bluetooth-enabled can interpret these signals and notify the consumer of the presence of a pizza place, shoe store or even a mall in the vicinity. Much like the sailors looking for a lighthouse to know they are close to land.
The Beacon technology was first introduced by Apple using a dedicated communication standard. It was called iBeacon as you would have guessed. Google followed suit with their version called the Eddystone.
What is a beacon, and how does it help you?
Let's say for example you are going on a trip to a country, where you don't understand the local language.
From the airport to your hotel you have to take a train from the closest railway station. You find that the station is enormous and confusing.
Luckily, the train station planned for problems just like this. You see a sign indicating that the train station has an app. You download it. A beacon placed on the wall sends out a continuous signal, and, once you activate the app, you're able to make use of it.
The app takes the beacon ID and recognizes that you are standing in front of the doughnut shop by Gate 14. You enter your destination, and the app generates a clear map to show you the way there.
When you turn down the wrong path, it redirects you. Since you have plenty of time, the app also lets you know that the coffee shop to your left has a special deal going on.
The app also tells you all the train schedules and delays for the station.You catch your train on time. App keeps you stress-free and relaxed.
You will find beacons used for the following every day uses:
Navigation: One of the popular areas is "indoor navigation." These beacons can guide you like a map when you are in a museum, mall, festival or even a sports arena.
In essence, it can do what Google Maps does on the city roads.
Tracking: Beacons are attached to goods that need to be tracked.
In transportation and manufacturing, one can accurately track them at any specific time around the clock. They can also see how the material traversed over the last few days and weeks.
Interaction: Beacons can also be used in an interactive fashion such as automating reactions or triggering certain events.
It can register the number of purchases you made at your local cafe; beacons help the app that is on your phone register these purchases, and on every seventh entry, you can get a cappuccino free.
Another fun application is that a beacon could trigger a music system in the living room to come on as you enter the room.
Marketing: Marketers are using Beacons in malls and other public places to promote some stores or products and also hand out any goodies on the fly. Technically you can it call hyperlocal targetting in advertising.
Security: Beacons can send notifications via an app on their phone if factory workers enter any danger zones or keep patients in the hospital away from a wrong wing. These days attempts are made to pair beacons with geofencing for data security in an office setting.
So, it is safe to assume that more and more business locations will have beacons installed in them in the coming years. I don't foresee any significant hurdles in the adoption of Beacon technology.
They are easy to set up, inexpensive and straightforward to manage. They bring enormous benefits to businesses across various industries — no reason why more should not be leveraging them.
Watch out for these new-age lighthouses to light up the markets in your neighbourhood.
(The author is Chairman and CEO of Hyderabad-based Brightcom Group)