Despite Ranitidine recall, Dr Reddy's net doubles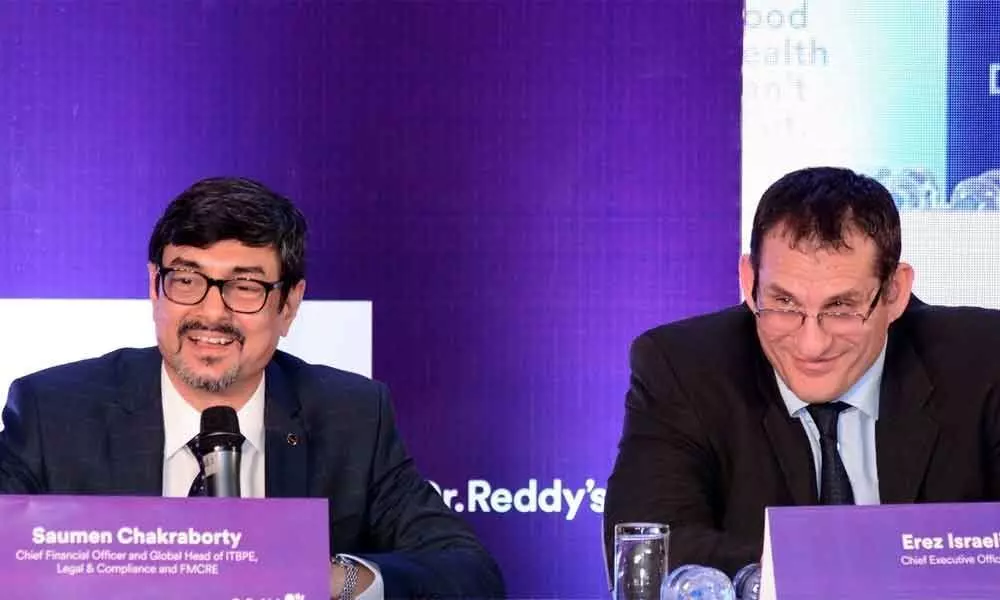 Highlights
Company posts a net profit of `1093 crore as against a profit of `503.80 crore for the year-ago period
Hyderabad: Beating estimates, pharma major Dr Reddy's Laboratories doubled its profit to Rs 1,093 crore in the July-September quarter, compared to Rs 504 crore reported in the same period last year.
Announcing the results, Dr Reddy's Chief Financial Officer, Saumen Chakraborty said: "The bottomline was boosted by licensing fee and tax credit along with better operating income."
The revenue during the quarter grew by 26.4 per cent to Rs 4,801 crore YoY, which included Rs 723 crore received towards licensing fee for selling the US and select territory rights for neurology brands Zembrace Symtouch (sumatriptan injection) 3 mg and Tosymratm (sumatriptan nasal spray) 10 mg, to Upsher-Smith Laboratories, LLC.
The revenue from North America business remained flat year-on-year, but the same declined 13 per cent sequentially on account of price erosion and lower volumes.
"Further impact was on account of voluntary recall of ranitidine and temporary disruption in supplies due to logistics issues faced during this quarter," said Chakraborty.
Revenue from Europe, India and the emerging markets, however, went up by 44 per cent, 9 per cent and 10 per cent respectively on the back of new products and volume transaction in base business.
For the half-year, net profit increased 83 per cent at Rs 1,755 crore, backed by a 15 per cent increase in revenue at Rs 8,644 crore.
"We are pleased with our performance across the businesses and strong cash generation during the quarter.
We are progressing well in execution of our strategy and in our transformation journey on quality and efficiency,'' added Chakraborty.