Domestic market closed in green; Sensex jumps 139 points & Nifty ends above 12,500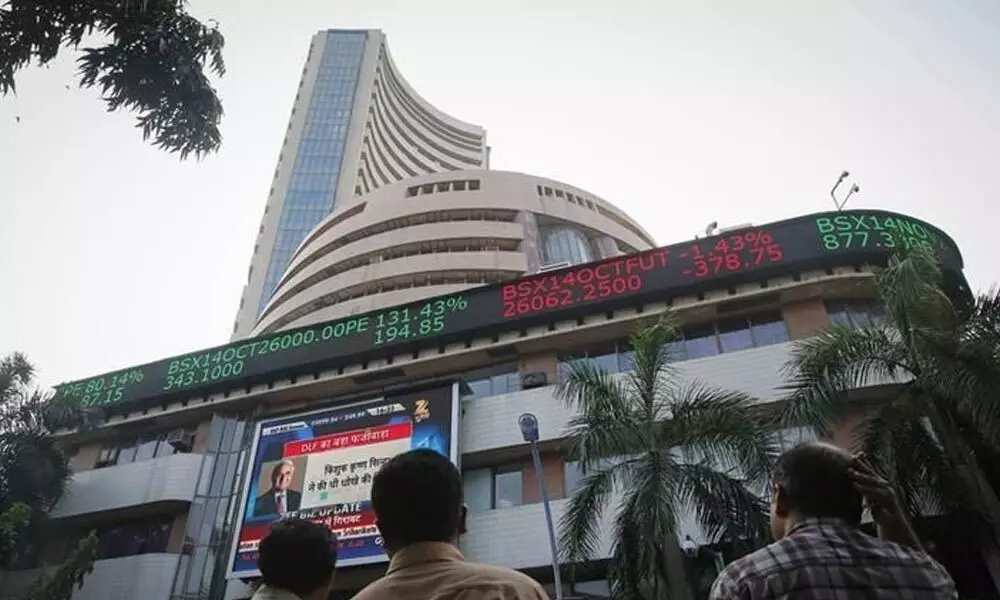 Highlights
Key indices settled with modest gains after hitting a record high level on Friday, December 11, 2020.
Key indices settled with modest gains after hitting a record high level on Friday, December 11, 2020. Trading was volatile amid mixed global cues. The Sensex hit a record high of 46,309.63 while the Nifty 50 scaled a fresh record high of 13,579.35 in morning trade.
The S&P BSE Sensex rose 139.13 points or 0.30 per cent at 46,099.01. The Nifty 50 index gained 35.55 points or 0.26 per cent at 13,513.85. Similarly, Nifty Bank gained 94.50 points or 0.31 per cent to settle at 30,604.85.
The broader market at BSE, the BSE Mid-Cap index rose 0.15 per cent while the BSE Small-Cap index closed 0.51 per cent down.
The market breadth was positive. On the BSE, 1,757 shares rose and 1,209 shares fell. On the Nifty 50 index, 24 stocks advanced and 26 declined. The top five gainers on Nifty 50 block were ONGC (up 5.46 per cent), NTPC (up 5.15 per cent), GAIL (up 5.04 per cent), Coal India (up 2.56 per cent) and Tata Steel (up 1.93 per cent). The top five losers were Axis Bank (down 2.34 per cent), Divi's Lab (down 2.21 per cent), Adani Ports (down 1.27 per cent), Eicher Motors (down 1.11 per cent) and Mahindra & Mahindra (1.11 per cent).
COVID-19 Update
Total COVID-19 confirmed cases worldwide were at 6,95,98,462 with 15,81,902 deaths. India reported 3,63,749 active cases of COVID-19 infection and 1,42,186 deaths while 92,90,834 patients have been discharged, data showed.
Post-Brexit Trade Deal
British Prime Minister Boris Johnson on Thursday said that there was now a "strong possibility" of the UK departing the EU orbit without a free trade agreement at the end of the month, with a deadline to extend talks falling on Sunday and the two sides remaining at odds on key issues.
US COVID-19 relief package
US Treasury Secretary Steven Mnuchin reportedly said negotiations over a new Covid-19 relief package were making "a lot of progress," although lawmakers in both parties said action could take longer than originally hoped as sticking points remained and Republican Senate Majority Leader Mitch McConnell's staff were sceptical compromises could be made. The House of Representatives passed a government funding extension Wednesday that would keep the federal government running through December 18, 2020, and buy time for further negotiations for a bigger relief bill. Initial weekly jobless claims jumped to 853,000 last week. That marks the highest number of initial claims being filed since September and the first time since October that they topped 800.