Few takers for PLI scheme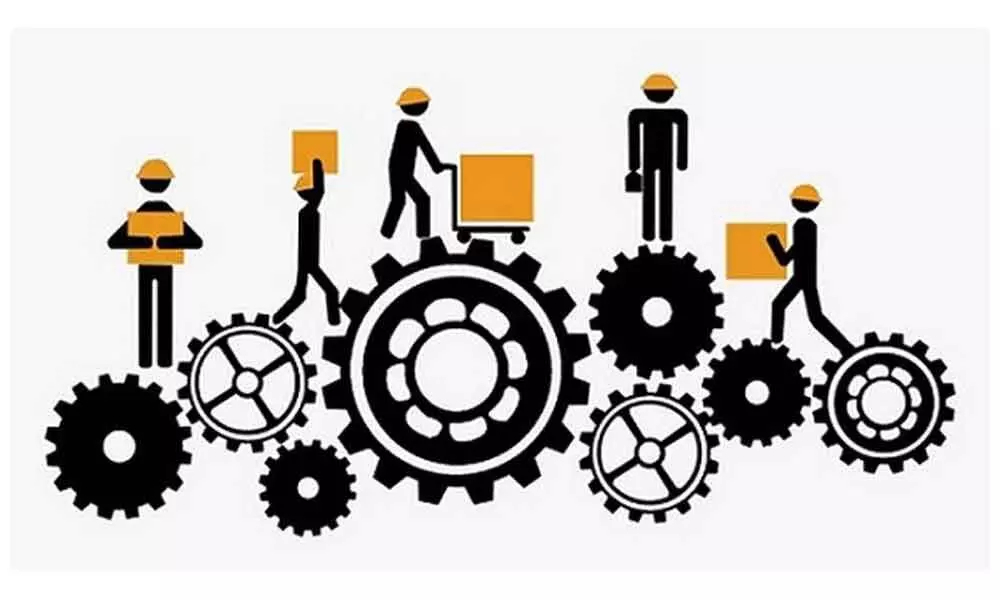 Highlights
Not many MSMEs able to get benefit of the scheme
There are only a few MSMEs availed themselves of the PLI scheme so far in the country. "Though there are nearly seven crore MSMEs in the country, still very few of them have been able to get benefit of the scheme," says Chandrakant Salunkhe, president, SME Chambers of India.

He said that the scheme was good, but there was no awareness among the MSMEs about the scheme. It was on April 1, when Ministry of Electronics and Information Technology (MeitY) launched Production Linked Incentive Scheme (PLI), as a part of the National Policy on Electronics. Tech giants like Samsung, Apple and Flex have also applied for the incentive-based scheme which provides incentives between four per cent and six per cent to the electronic companies, provided that they manufacture mobile phones and other electronic and nano-electronic components - transistors, diodes, thyristors, resistors, capacitors, micro-electro mechanical systems in India.
In order to reduce India's dependence on China, the government in March had announced a scheme that aims to give companies incentives on incremental sales from products manufactured in domestic units. The base year for these schemes is 2019-20.
India's import dependence on China in the strategic sector of advanced pharmaceutical intermediates is 68 per cent. This needs to be driven down and this is where PLI comes into play.
Key sectors that are going to benefit initially were Mobile (investments to the tune of Rs 15,000 cr are envisaged – most recent being Pegatron, an Apple vendor, signing up for a manufacturing facility in India by agreeing to invest Rs 1,100 cr), and Pharma & Medical device manufacturing. The idea has been two-fold strategy: push the Atma Nirbhar agenda and drive employment generation in the manufacturing sector.
With the recent pronouncements by the Federal Government, the PLI scheme is also expected to benefit the Indian Automotive Industry. It is hoped that this sector will become more competitive and will be able to compete in the global markets and be part of the supply chain of large global auto companies. The SME and MSME sector is going to be a direct beneficiary of this push as being significant Tier-1 / Tier-2 suppliers to the auto, devices and pharma sectors. However, one has to be mindful of the fact that the devil lies in the detail.
According to Ratish Pandey, Business Coach, Ethique Advisory, "Case in point is the typical bureaucratic approach to prevent abuse of subsidy or running into too much of red tape and hence the cost of managing the program becomes way too high."
One has also to be mindful of the changing equations globally with respect to Global Trade and the likely change in USA's outlook. With the change in leadership imminent in the US and the initial pronouncements by the President-Elect Biden clearly show that the US wants to be back in the global trade, many countries (including India) which have been moving towards protectionist policies, may need to take a step back, he added.
A total of 22 companies have filed their application under the PLI Scheme. The international mobile phone manufacturing companies that have applied under Mobile Phone (Invoice Value Rs 15,000 and above) Segment are Samsung, Foxcon Hon Hai, Rising Star, Wistron and Pegatron. Out of these, 3 companies namely Foxcon Hon Hai, Wistron and Pegatron are contract manufacturers for Apple iPhones. Apple (37 per cent) and Samsung (22 per cent) together account for nearly 60 per cent of global sales revenue of mobile phones and this scheme is expected to increase their manufacturing base manifold in the country.
Under domestic companies segment, Indian firms Lava, Dixon , Micromax, etc., applied under the scheme.